Human Rights
Iran
Middle East
North America
Iran Urges Action against Systematic Torture, Racism in US
Iran has always been a spearhead of the battle with racism according to its religious and cultural teachings, Foreign Ministry Spokesman Seyed Abbas Mousavi said, calling for fundamental action against the systematic racism in the US.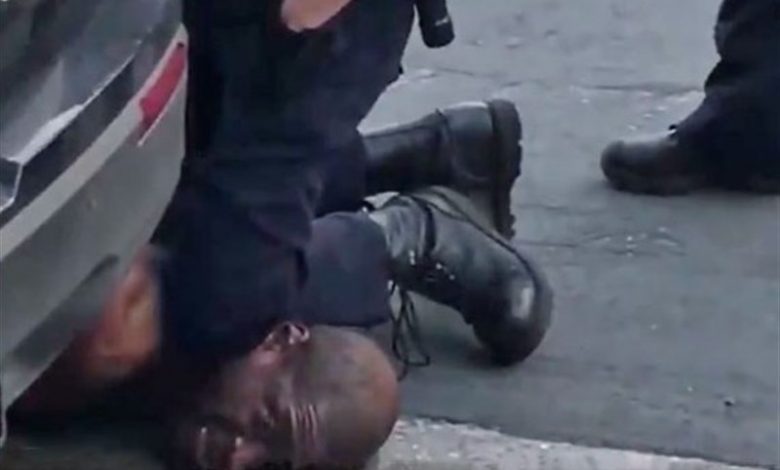 In a statement on Wednesday, Mousavi voiced support for a two-day emergency meeting of the UN Human Rights Council in Geneva addressing the brutal murder of an African-American citizen by a Minneapolis police officer last month and the broader issue of racism in the United States that has been fueling such atrocities.
The gathering kicked off on Wednesday, hosting an address via video-link by the victim's brother Philonise, who urged the UN body to investigate police brutality and racial discrimination in the United States. It is to hold its second part on Thursday.
"Iran backs the idea behind holding this meeting," Mousavi said, adding that Iran believes the United Nations-associated human rights resources and mechanisms have to "be geared towards confrontation of such phenomena as racism."
In line with its religious, cultural, and national teachings, the Islamic Republic has always acted as a pioneer of fighting and confronting racism, the official said.
Tehran believes that systematic racism in some parts of the world, especially the US, has to be tackled at its roots, he added, Press TV reported.
"What we are bearing witness to in US society today is the upshot of systematic racism and injustice that has existed and continues to exist across the pillars and structures of the US's political establishment," Mousavi said.
He also regretted that the brutality had taken place despite decades of human rights activism at the UN, and on the eve of the 20th anniversary of the announcement of the Durban Declaration and Program of Action, a historic anti-racism communiqué.
The spokesman, therefore, urged that the global fight against racism "enter a new era" that would last until eradication of the phenomenon.
Mousavi also communicated the Islamic Republic's support for a related resolution that has been drafted by African countries at the UN body.
Activists and diplomats were, however, cited by Reuters as saying that US and Australian officials had lobbied those countries to tone down their draft text.
The latest draft, seen by the news agency, does not name the US or set up a UN commission of inquiry. The revised text only proposes that the office of UN High Commissioner for Human Rights Michelle Bachelet "establish the facts and circumstances relating to systemic racism" and alleged use of excessive force, and report back in a year.
Mousavi, meanwhile, reminded that apart from the American people, nations across other parts of the world have also fallen prey to racist and unjust approaches adopted by various American administrations.
"Nations in other countries too have had very bitter experiences of US administrations' discriminatory attitudes and approaches that have been accompanied by oppression and injustice," he said.
"Responsibility for such attitudes falls squarely on the US administration," Mousavi concluded.