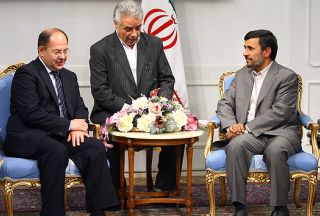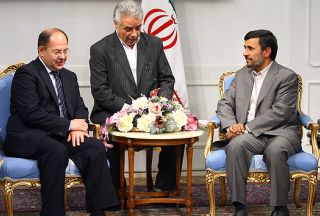 Iranian President Mahmoud Ahmadinejad has urged Iran and Turkey to develop medical methods of their own in a bid to overcome the Israeli monopoly of the global pharmaceutical industry.
Speaking in a meeting with Turkish Health Minister Recep Akdag on Saturday, President Ahmadinejad offered his praise and support for what he described as significant progress made by Turkey and Iran in the field of health and medical treatment.
"Iran and Turkey should brush aside the Israeli monopoly on major pharmaceutical companies and work together to present the world with new health and medical treatment methods," the Iranian president said.
Pointing to the plight of nations in different parts of the world and in particular in the less developed countries and the Islamic states, President Ahmadinejad said it was a humanitarian duty to administer health and medical treatment justice across the globe.
He went further to describe the two neighboring countries as influential powers in regional and global affairs, adding that "Today, the two countries have a joint mission for the development of their own countries while helping other nations in the region and on the global stage as well."
The Turkish health minister, for his part, praised Iran's progress in the field of health and medical treatment.
"Turkey seeks to increase the level of cooperation with the Islamic Republic of Iran and will start the exchange of medical experiences [with this country]," Akdag said.
"Health and medical treatment is one of the most important issues in life, but unfortunately it has somehow been neglected even by certain developed countries. Today, more than 50 million people in the United States are currently without insurance," the Turkish official explained.