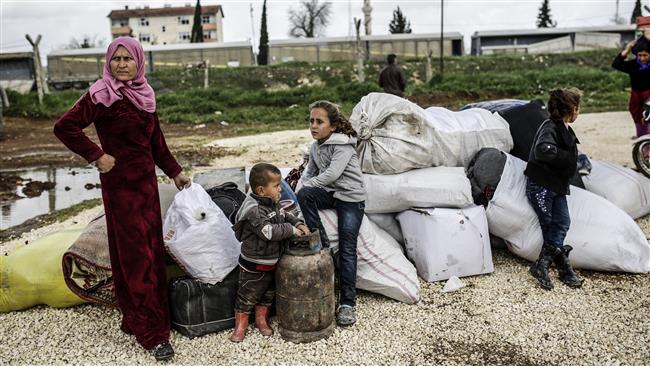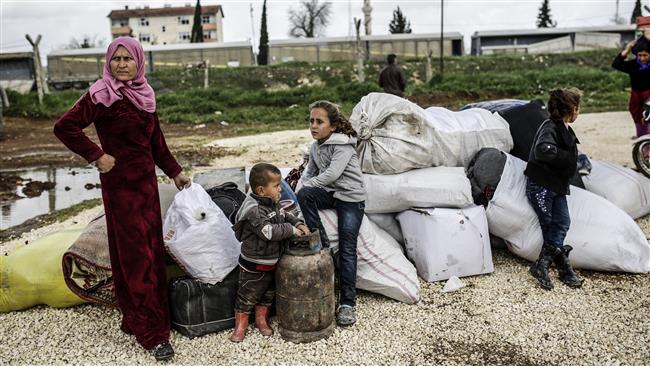 A senior Iranian official has endorsed the UN move to appeal for humanitarian aid for Syrians, stressing the need for a serious collective campaign aimed at uprooting terrorism in Syria.
Iranian Deputy Foreign Minister for Arab and African Affairs Hossein Amir-Abdollahian made the remarks in a speech at the Third International Humanitarian Pledging Conference for Syria in Kuwait.
"If borders are closed to terrorists, and Syria's neighbors play their part in curbing terrorism, [and if] training and arming terrorists are stopped, terrorism will undoubtedly be snuffed out from within. In that case, the displaced will return to their homeland and the humanitarian problem will be resolved more easily," the Iranian diplomat said.
He said curbing terrorism will pave the way for the realization of a mutually-agreed political process in the Arab country.
At the UN conference in Kuwait City on Tuesday, international donors pledged USD 3.8bn to help alleviate Syria's humanitarian crisis.
More than 215,000 people have reportedly been killed and more than seven million others displaced as a result of the foreign-backed conflict in Syria, which has entered its fifth year.
In his remarks at the donation conference for Syria, Ami-Abdollahian also reaffirmed Iran's policy of supporting reforms in Syria through peaceful means and the Islamic Republic's opposition to any foreign interference in the Arab country.
He also criticized certain countries for using terrorism as a "tool" to achieve their objectives in Syria, saying such countries are ignorant of the fact that terrorism can pose "a serious threat" to the security and stability of all countries in the region.
"The Islamic Republic of Iran believes in a political solution for Syria, and stresses that the solution to the crisis is the formation of a domestic political process and inclusive national dialog. Accordingly, [Iran] has seriously supported all political plans and solution [to settle the Syrian crisis], especially that of UN Special Envoy to Syria Stephan de Mistura," he said.
Amir-Abdollahian also rejected any military solution to any conflict in the region, including in Yemen.