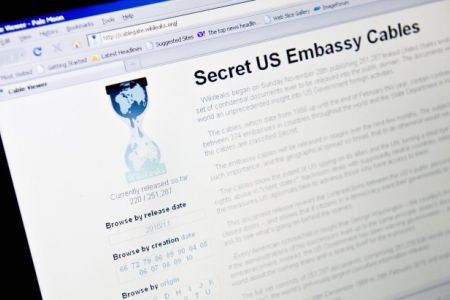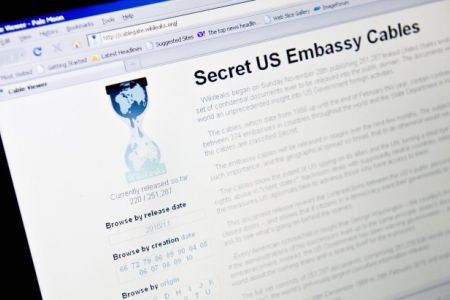 Regional Arab states should react to the recent Wikileaks postings that claim these countries urged the US to take military action against Iran, an Iranian lawmaker says.
"Since we trust Arab countries and not Western information sources in the Wikileaks documents, it would be better for Arab states to show a practical response to them," member of the Majlis National Security and Foreign Policy Commission Heshmatollah Falahatpisheh said Saturday.
Describing the timing of the release of the documents as "suspicious," Falahatpisheh said Washington seeks to create friction in the region in order to "concoct a state of emergency and justify their presence in the region."
"The undeniable truth is that public opinion in the Muslim world has become sensitive about this issue and feels that some Arab states joined forces with foreign countries against the Islamic Republic," the Iranian lawmaker added.
"Under the present circumstances Arab states should try to change these negative views and move toward more cooperation with Iran," Falahatpisheh was quoted as saying by Mehr News Agency.
On November 28, Wikileaks released 250,000 US State Department cables, some of which touch on issues ranging from US involvement in spying against the UN to the involvement of US embassies across the world in an espionage network.
The released documents suggest that the leaders of the Persian Gulf states of Qatar, Bahrain and the United Arab Emirates, along with Saudi Arabia consider Tehran's peaceful nuclear program an existential threat, urging a US attack on Iran.
Iranian President Mahmoud Ahmadinejad described the published documents as part of a US "psychological warfare" against Iran, saying that these documents "lack legal basis."
Foreign Ministry Spokesman Ramin Mehmanparast also described the posts as "highly dubious," calling the release an organized, coordinated move.
Such a huge volume of documents could not have been released without the cooperation of intelligence services of Western governments, in particular the US, Mehmanparast said.