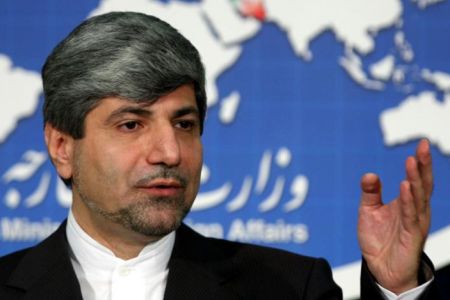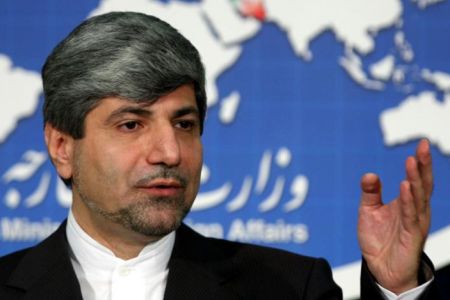 Amid the regime's brutal crackdown on protesters in Bahrain, Iran's Foreign Ministry says one Bahraini diplomat should leave the country.
Iran's Foreign Ministry summoned Bahrain's charge d'affaires, and informed him that one of the Bahraini diplomats in the country should leave, spokesman Ramin Mehmanparast told Press TV on Sunday.
The move comes after Bahrain asked an Iranian diplomat to leave the Persian Gulf monarchy.
Mehmanparast called the Bahraini government's action "illogical and incomprehensible."
Referring to the recent developments in Bahrain, Mehmanparast said, "Responding to the people's legitimate demands will ensure stability and sustainability of governments, whereas cracking down on peaceful protests and seeking to divert public attention and resorting to other unjustified measures will only make the situation worse and cause deeper wounds."
More than a dozen people have been killed and about 1,000 others have been injured since the start of the anti-government protests, which were met with violence.
On Thursday, the United Nations High Commissioner for Human Rights Navi Pillay denounced a new move by the government to take control of the country's hospitals amid the killing and injuring of protesters by the security forces.
"There are reports of arbitrary arrests, killings, beatings of protesters and of medical personnel, and of the takeover of hospitals and medical centers by various security forces," she said.
Manama recently sought the help of Saudi Arabia and the United Arab Emirates to further suppress the protests.
Violence has intensified against the demonstrators ever since the deployment of Saudi and Emirati forces in Bahrain.