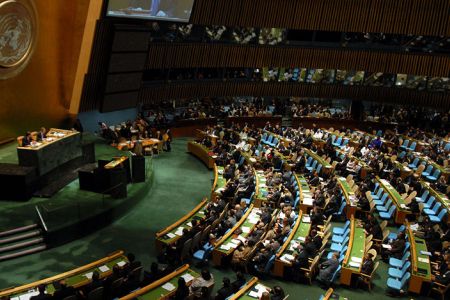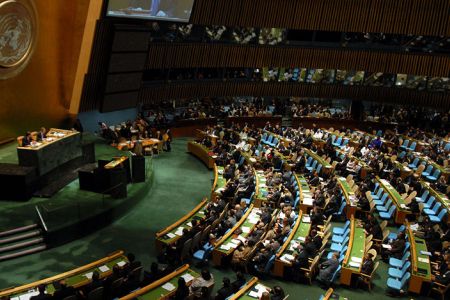 Iran has called on the International Atomic Energy Agency (IAEA) to avoid nuclear double standards, reminding the body of its duties to facilitate peaceful nuclear technology.
"The International Atomic Energy Agency was established to help promote nuclear energy at the service of peace, sanitary and development in the world, but not all countries enjoy equal resources," Iran's Deputy Ambassador to the UN Eshaq Ale-Habib told the UN General Assembly, IRIB reported on Tuesday.
He reminded the IAEA of its duty to assist all countries in developing peaceful nuclear technology in order to meet their demands in agriculture, industry and treatment of diseases, especially cancer, and said it was regrettable that members of the Nuclear Non-Proliferation Treaty have to face obstacles in developing peaceful nuclear programs.
The Iranian official also voiced concern over Israel's nuclear program, which he said enjoyed an all-out support from its Western allies.
"This regime goes on with its nuclear program outside the supervision of the International Atomic Energy Agency," he said.
"The Zionist regime's covert nuclear activities, backed by the US and its allies, have endangered regional and international peace and security, and have seriously hampered efforts to create a nuke-free Middle East," he further explained.
Ale-Habib went on to say that the Islamic Republic was "determined to exercise its inalienable right to use nuclear technology for peaceful purposes."
While keeping committed to its legal obligations, Iran will pursue its peaceful nuclear program to meet its growing demands, he pointed out.
Ale-Habib reiterated that several IAEA reports have confirmed the peaceful nature of Iran's nuclear program, adding that Iran was fully cooperating with the agency.