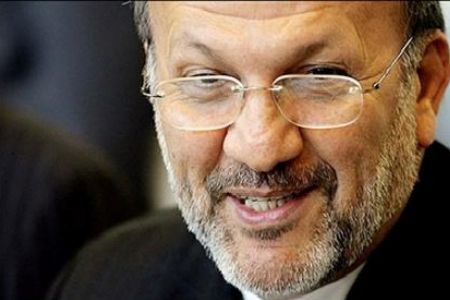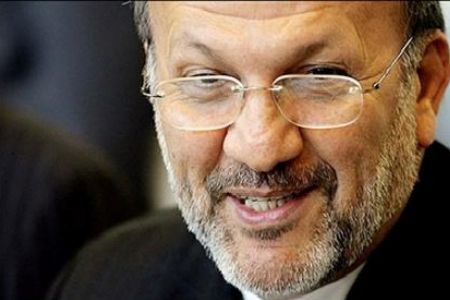 Iran's Foreign Minister Manouchehr Mottaki has urged all Caspian Sea littoral states to avoid adopting unilateral measures in dealing with the sea's affairs.
Mottaki made the remark in the inauguration ceremony of the 28th meeting of Caspian Sea Special Working Group currently held in Iran's foreign ministry building Tuesday morning.
Iran insists that all Caspian Sea littoral states need to reach a consensus on the decisions about the Caspian Sea and avoid taking any unilateral action that could harm the interests of other states, the Iranian foreign minister told the audience.
"Allocation of appropriate and fair share for every littoral state is an absolute principle based on international regulations that will guarantee sustainable peace and security in the region," Mehr news agency quoted Mottaki as saying.
The top Iranian diplomat pointed to the special working group's negotiations aimed at codifying Caspian Sea's legal regime convention, adding that finalizing this convention would pave the way for expansion of regional cooperation in the Caspian Sea arena.
Mottaki went on to say that the Caspian Sea member states have consensus over most parts of the convention's draft.
He expressed hope that the current negotiations would lead to the achievement of a comprehensive legal regime, which would include all the rights and obligations of littoral states in terms of Caspian Sea activities.
"From the Islamic Republic's viewpoint, the Caspian Sea is the sea of peace, understanding, friendship and cooperation…. and under the current circumstances, it should serve as an element that connects the people of the littoral states, making it possible for them to benefit from the blessings of the sea," he went on to say.
The freedom and security of trade vessels, avoidance of military and political rivalries, environment protection and logical and sustainable exploitation of the Caspian Sea's aquatic sources are parts of the principles that should be included in the completion of Caspian Sea legal regime, Mottaki concluded.
Representatives of five Caspian Sea littoral states, including Iran, Azerbaijan, Turkmenistan, Russia and Kazakhstan have gathered in Tehran for a two day summit beginning on Tuesday November 9, 2010.
Meanwhile, deputy foreign ministers of member states gathered in Azeri capital of Baku in mid October to discuss ways to create a mechanism for security cooperation in the Caspian region.