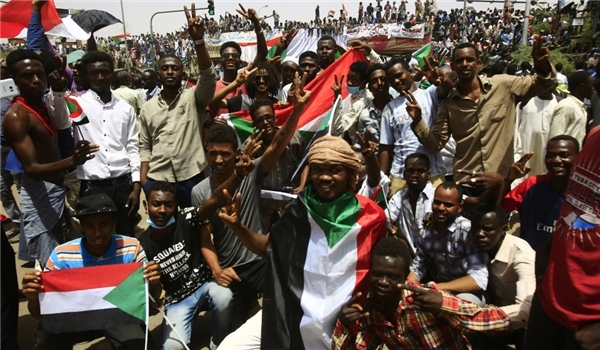 The Iranian foreign ministry underlined the need for ending violence and foreign interference in Sudan, calling for the rapid transfer of power to the civilians.
"The Islamic Republic of Iran closely pursues the developments, rallies and protests in Sudan and emphasizes the necessity for the materialization of people's legitimate demands, peaceful transition of power, stop in violent measures and non-interference of foreign powers," Foreign Ministry Spokesman Seyed Abbas Mousavi said on Thursday.
"We consider rapid transition of power to civilians and correction of the past incorrect decisions, including dispatch of Sudanese soldiers to kill their brothers in Yemen, as a necessity to resolve the countries' problems and materialize the demands of the great Sudanese nation," he added.
Sudan has been the scene of demonstrations since December 2018, when the government decided to triple the price of bread. The public display of anger escalated into calls for deposed President Omar al-Bashir to step down. He was toppled by the military in mid-April.
Protesters, however, have continued to stage a sit-in, demanding the Transitional Military Council (TMC) hand over power to civilians. The council has noted that it would rule Sudan for a two-year transition period.
The very military authority, however, invited the protest leaders for talks later on Wednesday.
"The military council invites the leaders of the Alliance for Freedom and Change to a meeting at the presidential palace this evening," the TMC said a statement.
Similar talks were suspended on Sunday over the military rulers' refusal to immediately cede power.