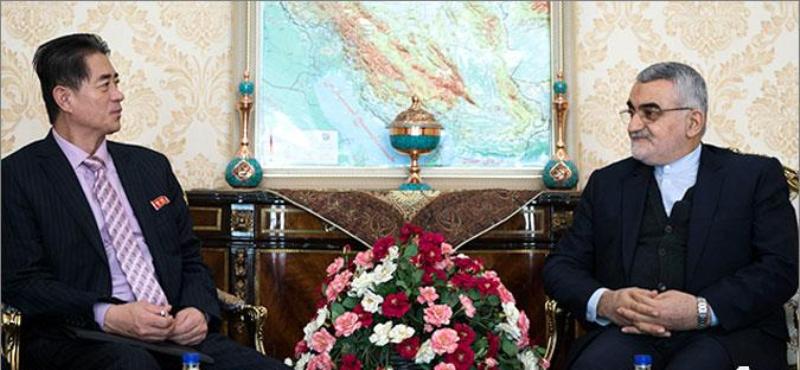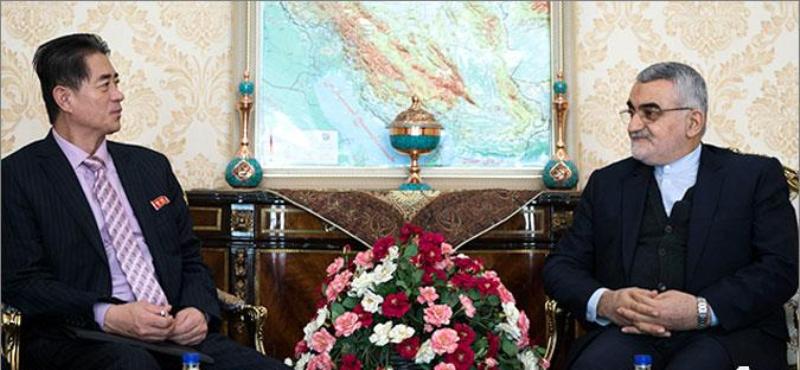 In a meeting on Wednesday with North Korean ambassador in Tehran Kang Sam Hyon, a senior Iranian Member of Parliament, Alaeddin Boroujerdi, called for increased relations between Iran and North Korea in all areas to reduce the effect of cruel US sanctions on both countries.
Boroujerdi, also the head of Iran-North Korea friendship parliamentary group, said that there are abundant capacities for relations between the two countries that require proper planning to use the chances to serve the interests of both nations.
He underlined the significance of implementing the already signed agreements in Iran-North Korea Joint Economic Commission, exchange of university students between the two countries, cooperation on mining sector, facilitating the presence of private sector in joint investments, and holding a permanent exhibition of Iranian products in North Korea.
The North Korean ambassador, for his part, said that the economic and agricultural grounds can be used to promote the relations between Tehran and Pyongyang.
Hyon said that expansion of relations between independent countries could help alleviate the pressure of sanctions.
Referring to Iran as a powerful country, he said that military, scientific and technological achievements made by Iran have always been admired by North Korea.
Hyon voiced his country's support for any kind of cooperation with the Islamic Republic of Iran.