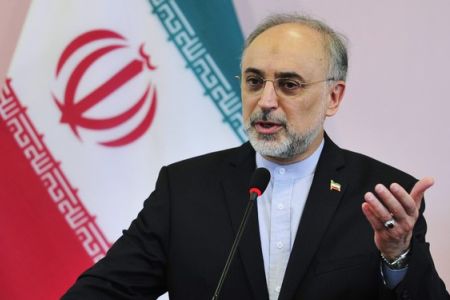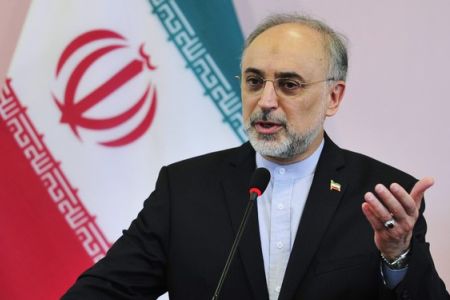 Iran's Foreign Minister Ali Akbar Salehi has expressed the Islamic Republic's willingness to further expand bilateral and multilateral relations with neighboring countries in all fields.
The Iranian minister held talks with Tajik Foreign Minister Khamrokhon Zarifi in the German city of Bonn on Sunday on the sidelines of an international conference on the future of Afghanistan.
Salehi expressed Iran's readiness to improve cooperation with neighboring countries in the fields of exchanging water, electricity and energy resources as well as ground transportation and transit of commodities.
He added that cooperation among the Persian-speaking countries of Iran, Afghanistan and Tajikistan would serve the interests of the three nations and the entire region.
During the meeting with the Tajik Foreign Minister, Zarifi expressed Tajikistan's readiness to strengthen economic cooperation with Iran and stressed the importune of accelerating joint projects, particularly in the fields of railway, transfer of energy and constructional plans.
The Iranian and Tajik ministers also exchanged views on the latest developments in the region and issues regarding Muslim countries, particularly Afghanistan.
The Iranian minister earlier met with his German counterpart Guido Westerwelle and called for closer relations between Iran and Germany.
The German foreign minister highlighted the role of Iran in the restoration of peace and security in Afghanistan, stressing the necessity of Iran's cooperation in Afghanistan's stabilization process.
The security situation remains fragile in Afghanistan, despite the presence of nearly 150,000 US-led foreign forces in the Central Asian country.
During the Bonn conference, slated to begin on December 5, Salehi will elaborate on Iran's views and stances in regard to the situation in Afghanistan.