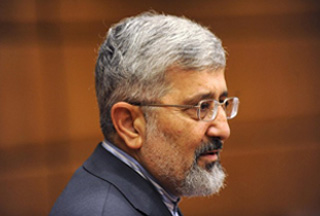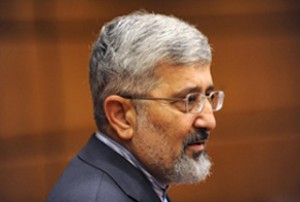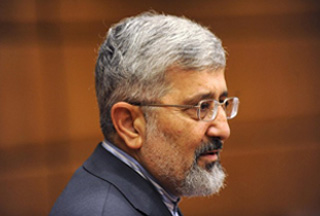 Iran's representative to the UN seminar on Palestine says the Palestinian plight is a "global concern" which the international community must "urgently" address.
Speaking at the two-day event in Vienna, Ali-Asghar Soltanieh said that the Palestinian issue was not simply a conflict between regional and Arab states and that the issue must raise concern on an international level.
"The international community must take urgent action to restore the rights of the Palestinian people, the most basic of rights which they have been denied for over six decades," he told the participants at the gathering.
The United Nations Seminar on Assistance to the Palestinian People, the theme of which is "Building institutions and moving forward with establishing the State of Palestine", opened at the UN headquarters on Wednesday.
The aim of the gathering was garnering support for the Program of the Palestinian Authority entitled "Palestine: Ending the occupation, establishing the State".
The organizers of the event also seek to attract much-needed international aid for Palestinians by raising awareness about their economy and the hardships they subject to because of the various limitations and blockades imposed by Israel.
Citing the Goldstone report on the 22-day Israeli war on Gaza, the Iranian envoy condemned Tel Aviv's crimes against humanity and said Israel was able to conduct such inhumane activities because it has US support.
He also condemned Israel's new decision to expand illegal settlements in the West Bank territories it has occupied, saying that Tel Aviv had no regard for international law.
Earlier this month, during US Vice President Joseph R. Biden's trip to Israel, Tel Aviv announced that it would soon initiate the construction of 1600 units in the Ramat Shlomo housing development in East Jerusalem (al-Quds).
More recently on Tuesday, Israeli website Ynet also announced that another East Jerusalem (al-Quds) building project was also underway, this time 20 units in the Palestinian populated neighborhood of Sheikh Jarrah.
The UN Secretary-General has spoken out against the move and said that "all" Israeli settlement building in the occupied East Jerusalem al-Quds is illegal.
"All settlement activity is illegal. But inserting settlers into Palestinian neighborhoods in Jerusalem al-Quds is particularly troubling," United Nations Secretary-General Ban Ki-moon told the Security Council in New York.
"This leads to tensions and undermines prospects for addressing the final status of Jerusalem," he said.