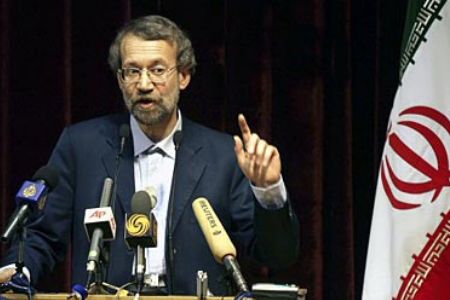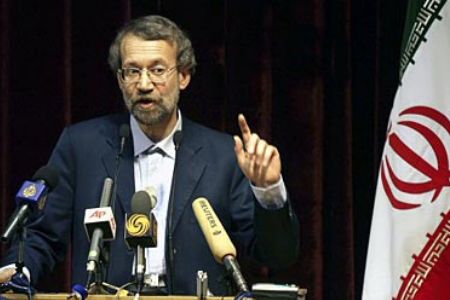 Iran's Majlis speaker Ali Larijani has urged the Islamic Inter-Parliamentary Union to support Lebanon's resistance against the "new American-Zionist plot."
During his speech in the extraordinary summit of IIPU in Abu Dhabi, Larijani described the Special Tribunal for Lebanon (STL) as a "American-Zionist plot" aimed at instigating insecurity and disturbing peace in Lebanon.
"If the IIPU wants to be the voice of nations… it should defend the resistance of the brave Palestinian nation, and invest towards breaking the siege on Gaza, and declare its resentment towards the Zionist-hegemonic hypocritical schemes in the Palestinian issues," ISNA quoted Larijani as saying on Wednesday.
Lebanon is in a political standoff after Prime Minister Saad Hariri's government collapsed last Wednesday when 11 Hezbollah-affiliated ministers resigned in a dispute over the US-backed Special Tribunal for Lebanon (STL).
Former premier Hariri and 20 other people were assassinated on February 14, 2005, when explosives equal to around 1,000 kilogram of TNT were blown up in downtown Beirut. The STL was set up some two years later to look into the deadly incident.
The US-sponsored tribunal is reportedly about to indict some Hezbollah members in the Hariri murder case — an allegation which has been vehemently rejected by the Lebanese resistance movement.
Hezbollah Secretary General Seyyed Hassan Nasrallah has described the tribunal as part of dangerous projects that are targeting the resistance movement.
Referring to the revolution in Tunis, the Iranian lawmaker also urged the IIPU member states to hear the voice of the Tunisian nation and defend the people's efforts for vindicating their rights.
Massive riots and protests have rocked Tunisia this past month and following the ouster of President Zine al-Abidine Ben Ali.