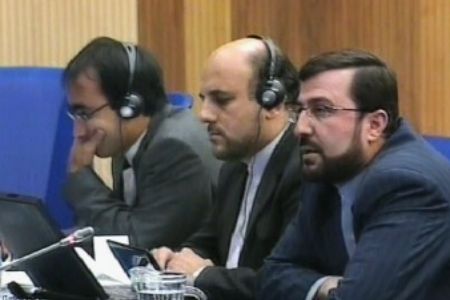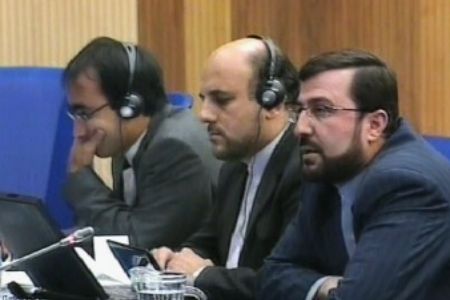 Iran's envoy to the Netherlands has reiterated that the European Union is not independent on issues such as Iran's nuclear program, rather it follows US footsteps.
"The [EU] sanctions against Iran prove that this union is not independent and follows the US," Kazem Qarib-Abadi said on Thursday.
He said the European Union merely followed the US on other important matters as well, citing the occupation of Iraq and Afghanistan as and example and emphasizing that the world expects the EU to be independent, IRNA reported.
The Iranian envoy pointed to the approach adopted by Europe and the US towards Iran's nuclear program and said, "All our activities are [carried out] under the supervision of the [International Atomic Energy] Agency and has not diverted towards non-peaceful objectives."
Qarib-Abadi added that no report or document by the agency has supported western claims that Iran pursues a military nuclear program.
"Their stance is political instead of being based on sound legal and technical arguments. These countries talk of an imaginary Iranian bomb while they possess more than 23,000 nuclear warheads in their arsenal," he noted.
The US and its allies used their influence in the UN Security Council to impose a fourth round of sanctions against Iran over allegations that Tehran is pursuing a nuclear weapons program.
Weeks later, the European Union joined the US in imposing unilateral measures against the energy-rich country's oil and gas industry.
Iran says its nuclear program is totally peaceful and within the framework of the Nuclear Non-proliferation Treaty (NPT), to which it is a signatory.
The Iranian envoy rejected Western claims that Iran's nuclear program would start a nuclear arms race in the region and said, "There is no nuclear arms race in the Middle East and only the Zionist Regime has nuclear weapons in the region and is not a member of any international treaties."
Israel, widely believed to be the sole possessor of a nuclear arsenal in the Middle East with over 200 undeclared nuclear warheads, pursues the policy of "deliberate ambiguity" on its nuclear program and has rejected global demands to join the Nuclear Non-Proliferation Treaty or allow inspections of its controversial nuclear program.