Human Rights
Iran
Middle East
North America
Iran Urges Prompt Liberation of Country's Scientist in US
Head of the Iranian Judiciary's High Council for Human Rights Ali Baqeri Kani on Friday called on the US government to instantly free scientist Dr. Sirous Asgari who has been held captive in a US prison on baseless charges and has been denied hygiene items and preventive measures against coronavirus.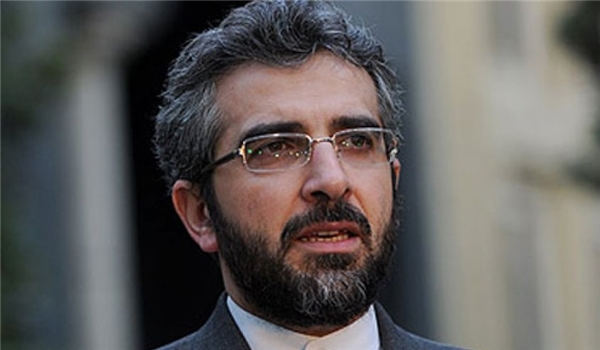 "Iran is concerned about the health of all its nationals detained in the US prisons," Baqeri Kani said.
He added that the release of the professor will end all concerns about his health.
In relevant remarks on March 31, Iran's scientific community voiced concern over the detention of Dr. Asgari by the US authorities as coronavirus is rampant in all US states and inmates in all US prisons are the most threatened community.
Sharif University of Technology announced on Tuesday that Dr. Asgari, a professor of the same university, was detained upon arrival in the US under the pretext of violating the US sanctions regime.
It added that the US courts acquitted the Iranian professor of the allegations after a few months but continued to hold him in captivity under false charges of illegal residence.
The Iranian scientific community is highly worried that keeping Dr. Asgari at a prison without the least health facilities could put his health conditions at risk due to the escalation of COVID-19 outbreak across the US.
Dr. Asgari had told the UK daily Guardian that the officials of the detention center intentionally refuse to provide the prisoners with face masks and disinfectants so that they have been exposed to the viral disease.
Also on March 27, Iranian Foreign Minister Mohammad Javad Zarif blasted the US for taking several Iranian scientists hostage at the time of COVID-19 and refusing to grant them medical leave even during the coronavirus outbreak.
The US has taken several Iranian scientists hostage—without charge or on spurious sanctions charges—& not releasing them," Zarif said on his Twitter account.
"Even when its OWN courts reject the absurd charges the US even refuses medical furlough—amid #covid19—for innocent men jailed in horrific facilities. Release our men," Zarif tweeted.