Iran
Iran urges regional convergence in fighting terror, violence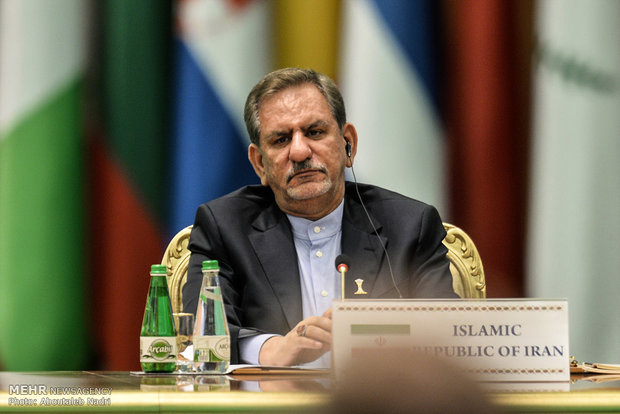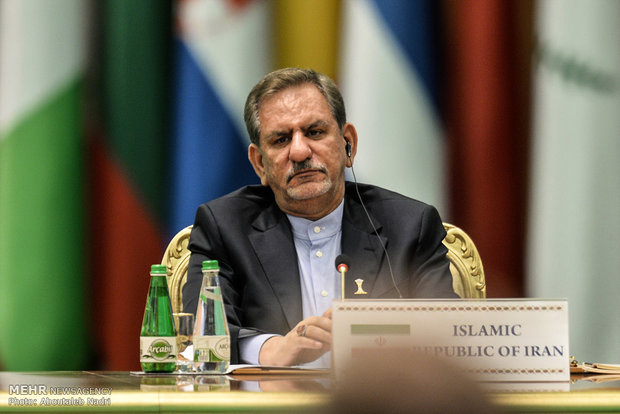 The Iranian Vice President Es'haq Jahangiri at the 20th anniversary of the Permanent Neutrality of Turkmenistan conf. in Ashgabat stressed the need for regional convergence in fighting terror and violence.
"If the world backs down from fighting the scourge of terrorism, every country will suffer irreparable damage," Es'haq Jahangiri addressed the meeting on Sat. in Ashgabat which marked the 20th anniversary of Turkmenistan's Declaration of Neutrality status.
While highlighting that the Islamic Republic's foreign policy has been always based on improving relations with neighboring and regional countries, Jahangiri added "Iran is keen on expanding cooperation with Turkmenistan in all areas including strengthening security, peace and stability in the Central Asian country."
"The security of each country is determined by its surrounding region, and as such, no country will ever obtain full security while enclosed by an insecure surrounding," said the Iranian senior official, stressing that the Islamic Republic considers the security of its neighbors as its own.
Jahangiri also added that Iran was among the first countries that supported Turkmenistan's decision for neutrality and evaluated it as a positive move in further developing Tehran-Ashgabat friendly relations.
Also at the conference, a number of participating heads of states underscored the need for increasing dialog between Turkey and Russia for resolving the tension caused as a result of the downing of a Russian fighter jet by Turkey.
Beneficiary countries also stressed the construction of a gas pipeline between Turkmenistan, Afghanistan, Pakistan and India to strengthen the economies of these regional states.
70 delegations comprising high-ranking representatives of various countries, international organizations as well as the United Nations Secretary-General Ban Ki-moon participated on Saturday in the international conference on the topic 'The policy of neutrality: international cooperation for peace, security and development' in Ashgabat, Turkmenistan.