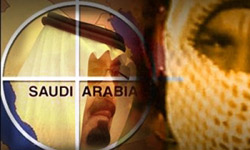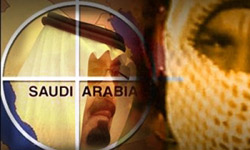 The Iranian Foreign Ministry on Tuesday called on Saudi Arabia to avoid suppression of people and meet its nation's demands, warning that suppression will further complicate the crisis in the Muslim state.
"We advise all the regional countries to listen to their people instead of suppressing their legitimate demands and take the necessary measures to meet their people's legitimate demands," Foreign Ministry Spokesman Ramin Mehman-Parast told reporters on Tuesday.
Pointing to the suppression of protesters in Saudi Arabia, Mehman-Parast stated, "We hope that the Saudi officials, too, listen to the voice of a part of the nation who have some demands and meet their demands by taking proper actions."
Suppression and the arrest of people will further complicate Saudi Arabia's problems, he stated.
His remarks came days after Saudi forces arrested senior Shiite cleric Sheik Nemr al-Nemr.
His arrest on anti-state charges has sharply escalated tensions in Saudi Arabia's restive Eastern region.
The suppression of Shiites in Saudi Arabia was intensified after the death of Saudi Crown Prince Nayef bin Abdul Aziz Al Saud and the appointment of Salman bin Abdulaziz as the new crown prince of the country.
The increased violence and killings in the Arab country indicate that the new crown prince is a more extremist person than his predecessor and he is attempting to massacre the Shiite residents of the Eastern parts of the country.
To the same end, the Al-Saud rulers are striving to promote hatred for Shiites and Shiite Islam among the Wahhabites and other Sunni sects in a bid to encourage a sectarian strife to cleanse the Shiite population in a sectarian war instead of using government forces which will draw wide international condemnation.
Since February 2011, Saudi protesters have held demonstrations on an almost regular basis in Eastern Provinces, mainly in the Qatif region and the town of Awamiyah, calling for the release of all political prisoners, freedom of expression and assembly, and an end to widespread discrimination.
However, the demonstrations have turned into protests against the Al Saud regime, especially since November 2011, when Saudi security forces killed five protesters and injured many others.
The Saudi interior ministry issued a statement on March 5, 2011, prohibiting "all forms of demonstrations, marches or protests, and calls for them, because that contradicts the principles of the Islamic Sharia, the values and traditions of Saudi society, and results in disturbing public order and harming public and private interests."
In June, Saudi King Abdullah bin Abdulaziz Al Saud ordered the country's security forces to go on a state of high alert due to what he called a "turbulent situation" in the region.
According to Human Rights Watch, the Saudi regime "routinely represses expression critical of the government".