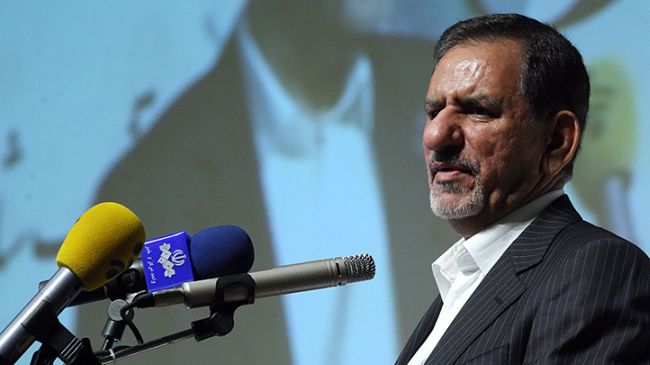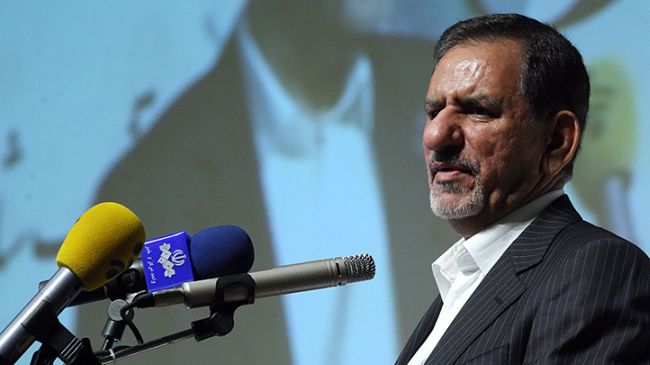 Iranian First Vice-President Eshaq Jahangiri has called for the promotion of relations with Saudi Arabia on various fronts.
In a message to Saudi Crown Prince Salman bin Abdulaziz Al Saud on Monday, Jahangiri congratulated the Saudi government and nation on the occasion of Saudi National Day, which is celebrated on September 23 every year.
The Iranian first vice president also expressed hope that Tehran and Riyadh will forge closer cooperation in all areas of mutual interest.
On September 19, Iranian President Hassan Rouhani called for stronger ties between Tehran and Riyadh, and the settlement of existing differences between the two Muslim states.
Rouhani referred to Saudi Arabia as a brotherly and friendly country which shares a great deal of interests with Iran, stressing the need for the expansion of ties and cooperation between the two countries.
"This issue has been highlighted both in a congratulatory letter from Saudi Arabia King [Abdullah bin Abdulaziz Al Saud] to me, and in my thank-you letter to him, and both sides are ready to eliminate minor tensions to guarantee the mutual interests and those of the Muslim world," he said.