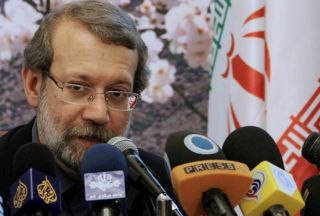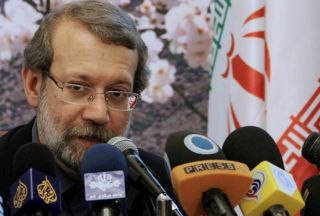 Iran's Parliament (Majlis) Speaker Ali Larijani has called for member states of the Islamic Inter-Parliamentary Union (IPU) to support the Gaza aid initiative.
Larijani made the remarks on Thursday in Damascus at the end of an IPU meeting aimed at finding a practical solution to end the suffering of Palestinians.
"Given the current situation, all Islamic nations should pay due attention to the need for breaking the Gaza siege and helping the Palestinian nation," Larijani said.
He expressed hope that Islamic nations would cooperate and unite against the Gaza blockade.
All member states agreed to contribute to Gaza aid ships during the meeting.
Larijani also called on the Islamic countries to take a strong stance against Israel.
He said that all Muslim nations should boycott and break off all trade ties with Israel to punish Tel Aviv for its illegal blockade on Gaza.
Tel Aviv has so far defied international calls for lifting the crippling blockade on the Gaza which has been in effect since 2007, depriving 1.5 million Palestinians of basic necessities.
Israel drew worldwide condemnation when it attacked a Gaza-bound aid convoy in May, killing at least nine international activists.