Iran
Iran urges vigilance to foil US divisive policies, plots in Middle East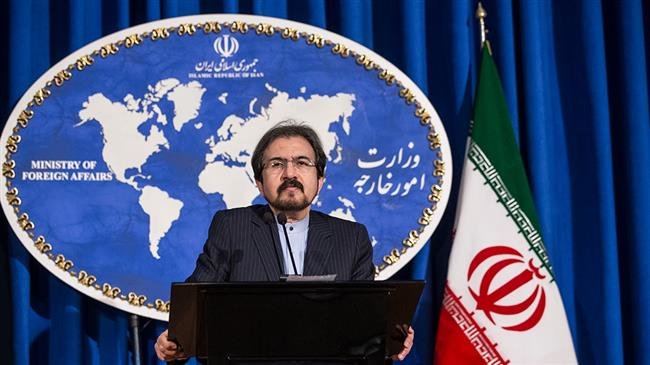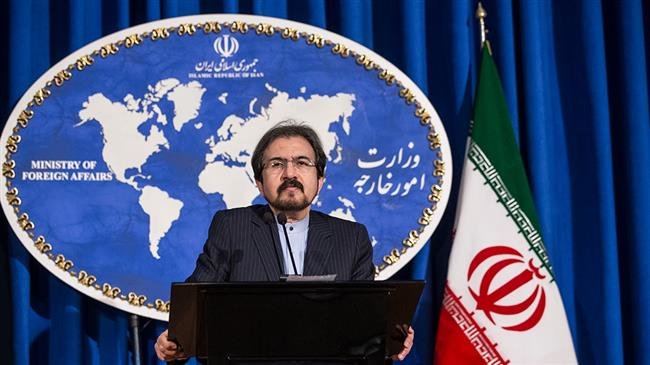 Iran has dismissed as unfounded recent allegations made by US Secretary of State Mike Pompeo against the Islamic Republic, urging all regional countries to heighten their vigilance in the face of the "divisive policies and plots" of American officials.
"The US, and in particular its current extremist regime, due to [its] old hostility toward the Iranian nation and opposition to all the previous [US] government's measures… is following a path which cannot be expected to bear any benefit for the US," Iranian Foreign Ministry Spokesman Bahram Qassemi said on Friday.
Speaking at the American University in the Egyptian capital of Cairo on Thursday, Pompeo claimed that Iran is a "common enemy" of the US and other countries in the region.
"President Trump has reversed our willful blindness to the danger of the [Iranian] regime and withdrew from the failed nuclear deal, with its false promises," he added.
The US state secretary said that his country was working to reverse Iran's regional influence.
In reaction to Pompeo's claims, Qassemi said the current US administration is desperate and angry because it cannot find a replacement for a "comprehensive and legitimate" nuclear agreement, officially known as the Joint Comprehensive Plan of Action (JCPOA), it has scrapped unilaterally.
US President Donald Trump withdrew his country in May from the landmark Iran nuclear deal and decided to re-impose unilateral sanctions against Tehran. He has described the JCPOA, which was negotiated under his predecessor Barack Obama, as "the worst and most one-sided transaction Washington has ever entered into."
Under the deal, reached between Iran and six major powers – the United States, Britain, France, Germany, Russia and China – Tehran agreed to put limits on its nuclear program in exchange for the removal of nuclear-related sanctions.
The Iranian spokesperson further criticized the US paradoxical stance on Iran and said Washington has maximized its hostility toward the Iranian nation while at the same time, it hypocritically pretends to support negotiations with Tehran.
Last month, Iranian Foreign Minister Mohammad Javad Zarif strongly dismissed the possibility of holding negotiations with the United States after Washington set conditions for talks with Tehran, saying the Islamic Republic will never talk to those who set conditions for it.
In a post on his official Twitter account, Zarif released a video showing him seated with US journalist Robin Wright on the sidelines of the Doha Forum 2018 in the Qatari capital on Saturday.
In response to a question about Secretary of State Pompeo's list of a dozen conditions, which Washington expects Tehran to meet before any further talks, Zarif said, "We will not talk to anybody who sets 12 conditions for us to talk to them after having violated a [UN] Security Council resolution that they sponsored themselves."
Qassemi also warned the US state secretary that Iran would do everything in its power to safeguard its national and strategic interests.
"Iran has consistently shown that it wants peaceful coexistence with its neighbors but the US behavior shows that it seeks to sow discord and create a new chaos in this region," he said.
The Iranian foreign minister on Thursday countered his American counterpart's claims that "when America retreats, chaos often follows," saying actually the opposite is true.
"Whenever/wherever US interferes, chaos, repression & resentment follow. The day Iran mimics US clients & @SecPompeo's "human rights models"—be it the Shah or current butchers—to become a "normal" country is the day hell freezes over. Best for the US to just get over loss of Iran," Zarif said.