Iran, US foreign ministers continue nuclear talks in Geneva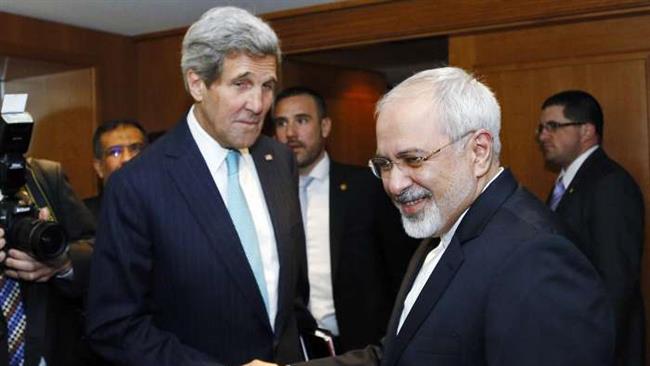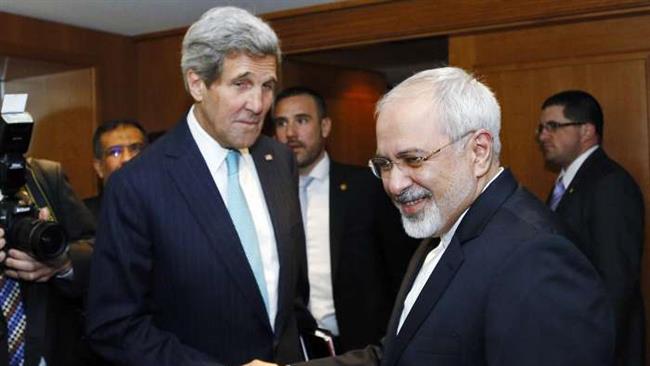 Iranian Foreign Minister Mohammad Javad Zarif has met with US Secretary of State John Kerry in the Swiss city of Geneva to discuss the progress in Iran's nuclear talks.
Speaking to reporters in Geneva, Iran's top diplomat on Wednesday emphasized that it is still possible to strike a final deal with the P5+1 countries – the US, the UK, Russia, China, France and Germany, but it calls for strong political will together with valor.
He said the two sides have reached a stage in which the other side has to make decisions "in order to [help us] progress."
The Iranian foreign minister added that there must be fresh and inclusive decisions and Iran is ready to reach a conclusion on all issues, but it needs to see the readiness on the other side.
The meeting in Geneva comes before a fresh round of nuclear talks between Iran and the P5+1 countries. Both sides are still working on outstanding issues for a final deal over the Iranian nuclear program.
They seek to reach a comprehensive nuclear deal by the July 1 deadline. The scale of Iran's uranium enrichment and the timetable for the lifting of anti-Iran sanctions are seen as major sticking points.
Zarif further urged the Western governments to avoid bringing up "unreasonable redlines" during negotiations with Iran.
The Iranian foreign minister is accompanied by Majid Takht-e-Ravanchi and Abbas Araqchi, two of his deputies in the Foreign Ministry, along with a number of other high-ranking diplomatic and energy officials.
Headed by Kerry, the US delegation to the talks includes Deputy Secretary of State William Burns; Jake Sullivan, Vice President Joe Biden's top foreign policy adviser; and Undersecretary of State for Political Affairs Wendy Sherman.