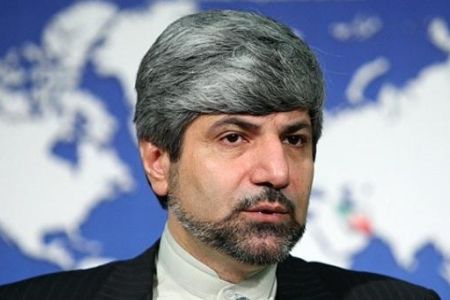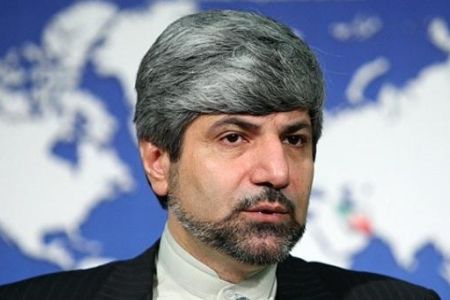 Iran's Foreign Ministry says Washington's latest move to open the United States' virtual embassy for Iranians is indicative of America's failure to receive the Iranian nation's message decades after a US coup in Iran.
"The US government's continuation of futile anti-Iran policies" demonstrates the US problem to "get the message from the Iranian nation" who have already opted for "independence, freedom and the Islamic Republic," said Iran's Foreign Ministry Spokesman Ramin Mehmanparast on Wednesday.
The US-sponsored coup in 1953 overthrew the government of the then Iranian Prime Minister Mohammad Mosaddeq, leading to the restoration of absolute monarchy under dictator Mohammad-Reza Pahlavi who was later toppled in the Islamic Revolution in 1979.
Mehmanparast also described the recent White House move as a confession of a "big mistake" by the US administration to sever relations with Iran and overlook the Iranian nation, IRIB reported.
However, virtual initiatives will not compensate this mistake or convey the US message to the Iranian nation as claimed, the Foreign Ministry spokesman added.
He further stated that the Iranian nation received the US message over the past three decades through sanctions, shooting down an Iranian passenger jet in the Persian Gulf, support for terrorist groups such as Mujahedin-e Khalq Organization (MKO) and Jundallah, all-out and unsuccessful campaign against Iran's technological progress and unfounded accusations.
The US government unveiled a virtual embassy for Iranians on Tuesday since Washington has not had diplomatic relations or a brick-and-mortar embassy in Tehran.
On October 26, US Secretary of State Hillary Clinton took part in separate interviews with the Persian language services of the state-run BBC and Voice of America to announce Washington's plans to launch a virtual embassy for Iranians.
She said that considering the lack of formal diplomatic ties between Iran and the United States, the virtual embassy would provide Iranians with online information about visa application and student exchange programs.