Iran
Iran, US Negotiators Hold Talks in Vienna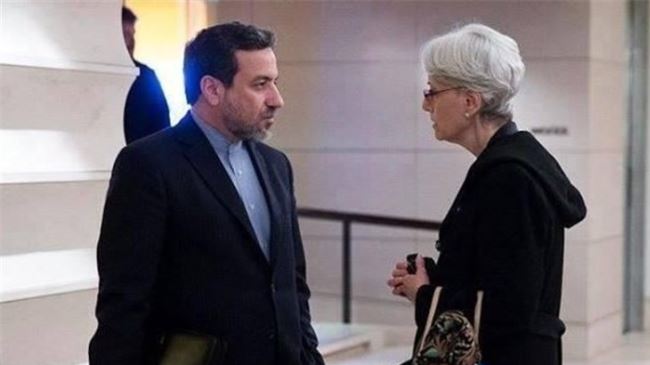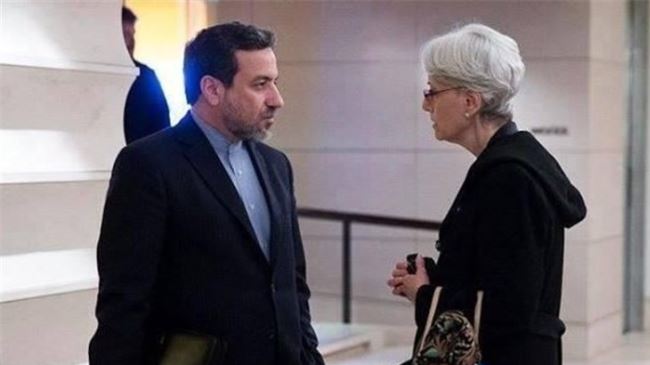 Iranian deputy foreign ministers have held talks with US diplomats as negotiations are expected to continue between Tehran and the P5+1 group on the Islamic Republic's nuclear program.
Majid Takht-e-Ravanchi and Abbas Araqchi on Tuesday sat down with US Undersecretary of State William Burns and Wendy Sherman, the top US negotiator, in the Austrian capital of Vienna.
Helga Schmid, deputy to EU representative Catherine Ashton, later joined the negotiations which continued trilaterally.
The Iranian delegation also held talks with the Chinese representatives in the negotiations.
Earlier in the day, Iranian Foreign Minister Mohammad Javad Zarif and EU's Ashton attended a working lunch and discussed how to advance the talks within the next days as the November 24 deadline approaches.
The second day of the last round of talks before the deadline comes to an end is set to start on Wednesday with bilateral meetings between deputy foreign minister from Iran and the Americana and European representatives.
Foreign ministers were expected in the Austrian capital later in the week, but the US State Department made clear that Secretary of State John Kerry, currently in London, would not arrive until Thursday afternoon at the earliest.
"Secretary Kerry will stay in London [on Wednesday] where he will continue consulting with both the negotiating team in Vienna and his interagency counterparts in Washington," spokeswoman Jen Psaki said.
Kerry will then head to Paris where on Thursday, he will hold separate meetings with foreign ministers of France.
Russian Foreign Minister Sergei Lavrov, whose country is a crucial player in the talks, will only come to Vienna if there is sufficient progress, Moscow's lead negotiator Sergei Ryabkov told Russian media late Tuesday.
Iran and the P5+1 – the US, Britain, France, China, Russia, and Germany – are working to hammer out a comprehensive deal after they clinched an interim nuclear accord last November that took effect on January 20 and expired six months later.