Iran
Middle East
North America
Iran: US Statement on Oil Sanctions Waivers Worthless
Iranian Foreign Ministry Spokesman Seyed Abbas Moussavi dismissed as worthless a Monday decision by US Secretary of State Mike Pompeo on ending sanctions waivers on Iran's oil exports.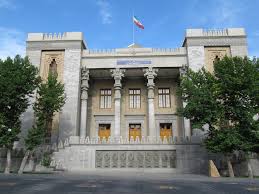 "Iran considers the whole US illegal sanctions and their waivers as worthless and meaningless," Moussavi said in reaction to the US announcement that it will not reissue sanctions waivers on Iran oil in May.
The spokesman also said that given the negative impact of the US sanctions, which are likely to increase after the waivers are not extended, Iran is in contact with the related apparatus inside the country and has had intensive consultations with foreign partners, including the European countries as well as international and neighboring partners on that issue.
"Given the fact that the sanctions are in principle illegal, the Islamic Republic of Iran basically considers the granted waivers for sanctions as worthless," Moussavi added.
The Iranian foreign ministry spokesman also said that the results of the contacts and consultations will be conveyed to the related upper decision-making centers and the required decisions in that regard will be announced soon.
US Secretary of State Mike Pompeo in a press conference on Monday took another unilateral measure against Iran by announcing that the exemptions granted to some buyers of Iranian oil will not be extended any more.