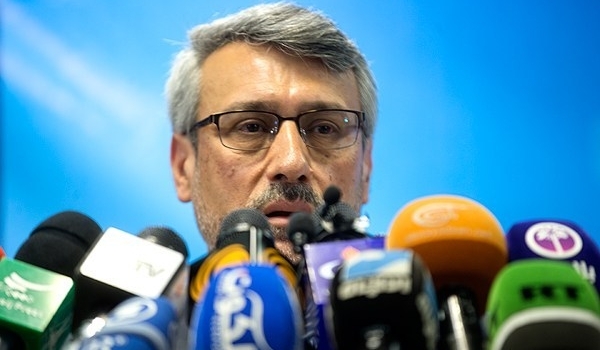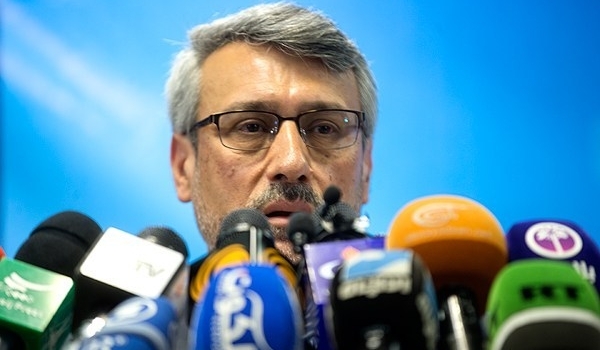 Iranian Ambassador to London Hamid Baeidinejad warned of the security consequences of Washington's withdrawal from the landmark Intermediate-Range Nuclear Forces Treaty with Russia for the European countries.
"The INF treaty eliminated a category of nuclear forces with a range of 500-5500 km and contributed to the world strategic stability," Baeidinejad wrote on his twitter page on Monday.
He warned that the US withdrawal and deployment of such missiles "will trigger nuclear arms race and will particularly destabilize European security".
Trump announced Saturday that the US was pulling out of the INF treaty with Russia.
"Russia has violated the agreement. They've been violating it for many years," Trump told reporters before boarding Air Force One to leave Nevada following a campaign rally.
"And I don't know why President Obama didn't negotiate or pull out. And we're not going to let them violate a nuclear agreement and go out and do weapons and we're not allowed to," he said. "We're the ones that have stayed in the agreement and we've honored the agreement.
"But Russia has not, unfortunately, honored the agreement. So we're going to terminate the agreement. We're gonna pull out," he said of the agreement, which was signed in December 1987 by former President Ronald Reagan and former USSR President Mikhail Gorbachev.
Following the announcement, Russia's state-run news agency, RIA Novosti, reported that Russian President Vladimir Putin plans to discuss the decision with US national security adviser John Bolton when he visits Russia this week.
According to the report, the Kremlin's spokesman, Dmitry Peskov, said, "It's likely that an explanation from the US will be required following the latest scandalous statements."
The treaty forced both countries to eliminate ground-launched ballistic and cruise missiles with ranges between approximately 300 and 3,400 miles. It offered a blanket of protection to the United States' European allies and marked a watershed agreement between two nations at the center of the arms race during the Cold War.