Iran
Latin America
Middle East
World News
Iran, Venezuela said no to US unilateralism on behalf of whole world: Envoy to Caracs
Tehran's envoy to Caracas says Iran and Venezuela said no to the US on behalf of the whole world by ignoring the American sanctions and engaging in free trade, stressing that Washington is no longer in a position to tell other states what to do.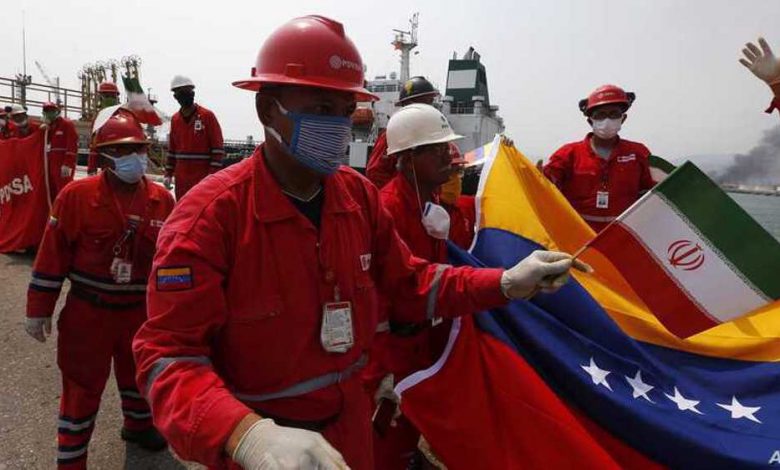 Hojatollah Soltani told Al Mayadeen TV channel on Wednesday that Iran's successful shipment of fuel to the South American state — which was the first of its kind — was an achievement not only for Tehran and Caracas, but also for the entire world.
"Iran and Venezuela said no to Washington on behalf of the world," he said. "The US cannot tell world countries what to do."
Iran has sent five tankers loaded with 1.53 million barrels of gasoline and alkylate to Venezuela to help jump start the oil refineries in the Latin American state amid a fuel crisis.
Three of the vessels — Fortune, Forest and Petunia — have already reached Venezuela under military escort.
The fourth tanker Faxon entered the Caribbean Sea on Wednesday while the last ship, Clavel, is en route to Venezuela.
Soltani emphasized that both Iranian and Venezuela gave "a decisive response" to Washington's unilateral policies.
"Washington was forced to respect international agreements. Currently, there are many countries that do not seek US permission to exercise their rights," he said.
Iran's fuel supply to Venezuela has sharply irked the US as the oil sectors of both countries are subject to draconian American sanctions.
A US official said earlier this month that President Donald Trump's administration was considering responses, prompting Tehran to warn of retaliatory measures if Washington causes any problem for the tankers.
Soltani said the export would lead Tehran and Caracas to further enhance their economic cooperation, and that "Iran will always stand by Venezuela as a friendly country, no matter the cost."
He also said that Iran would not forget Venezuela's cooperation with Iran during the 2008 fuel shortage, expressing the Islamic Republic's full readiness to help the South American country in all sectors.