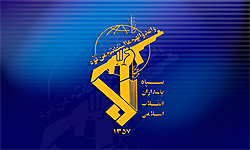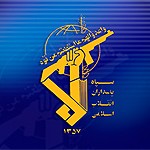 The Islamic Revolution Guards Corps (IRGC) in a statement issued on Monday lashed out at the US for the numerous plots it has hatched against Iran's Islamic establishment since the onset of the Islamic Revolution in the country.
"The honorable nation of the Islamic Iran considers the US – the Great Satan – as the main contributor to problems in the Muslim world and source of plots and conspiracies against the Islamic Republic and the Islamic Revolution," the IRGC statement said.
Pointing to the US-led soft war against Iran, the IRGC underlined that the Iranian nation will make its unwise and incapable enemies face with a tough defeat through their wide-scale and strong support for the Islamic establishment to be displayed in their wise and dedicated presence on the scene, including massive anti-US rallies on November 4.
The statement came two days before countrywide rallies in Iran to mark the 30th anniversary of the seizure of the US embassy in Tehran.
Iranian students seized the United States' espionage center at its embassy in Tehran on November 4, 1979. The two countries have had tense relations ever since.
November 4 has emerged as an anti-American day in Iran with thousands of Iranian students gathering annually outside the former US embassy complex in Tehran to shout slogans against the United States and Israel.