Iran
Iran vows full force of law on acid attackers: Judiciary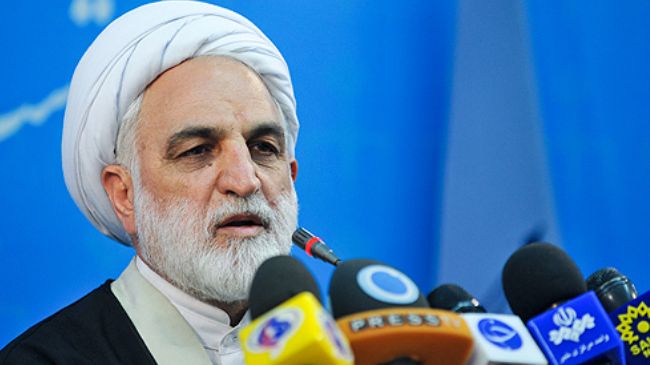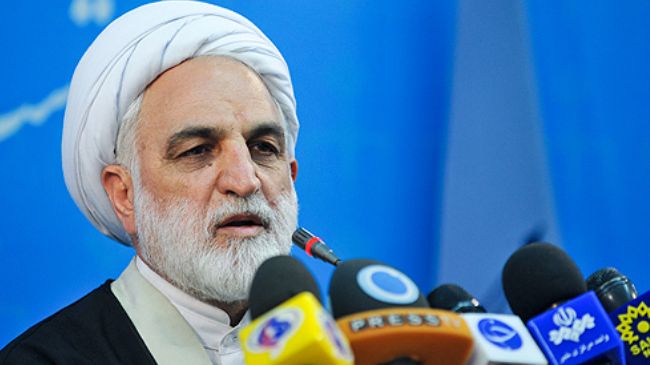 Iran's Judiciary has pledged to take serious and prompt action regarding recent acid attacks in the central city of Esfahan, vowing the harshest punishment possible for the perpetrators.
Speaking at a Monday press conference, Iranian Judiciary Spokesman Gholam-Hossein Mohseni-Eje'i described the recent acid attacks as unfair, murderous and violent and said, "The issue will be examined immediately and the perpetrators will be given the harshest punishment possible."
Mohseni-Eje'i underlined the necessity for "deterrent" penalties against such crimes "so others do not dare to do such actions."
Reports of a series of acid attacks against women in Esfahan over the recent week have caused grave concern among the Iranian public and led to widespread speculations in the press and social media.
Meanwhile Iran's Justice Minister, Mostafa Pour-Mohammadi, has condemned the acid attack in Esfahan as a terrorist act, adding that security forces are after arresting the perpetrators.
On Monday, Iranian Deputy Interior Minister Morteza Mirbaqeri said that four suspects have so far been arrested in Esfahan with regard to the issue.
While the identities and motives of acid attackers are still unknown, some social media rumors have claimed that the perpetrators probably targeted women who did not properly observe the Islamic hijab. However, Mohseni-Eje'i noted that such speculations "cannot be confirmed," as the victims had observed hijab.
Amid unsubstantiated social media reports about the number of acid attack victims, medical officials have so far confirmed four cases of such incidents.
Ahmad Mohammadi, the head of Esfahan's Imam Mousa Kazem Hospital, the city's main medical center for treatment of burns, said four acid attack victims have been referred to the hospital over past month, two of whom were seriously wounded and hospitalized and two others sustained minor injuries and treated as outpatients.