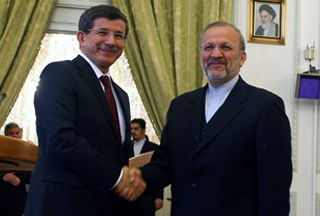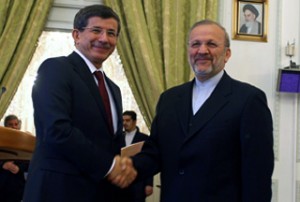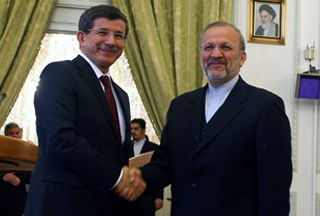 Iran's foreign minister says Tehran is ready for talks with the West on the basis of its latest proposals but reiterated that there will not 'compromise' on its nuclear program.
"Iran is seriously willing to enter talks with the world powers on the basis of the items mentioned in the latest package," Manouchehr Mottaki said in a Saturday press conference with his Turkish counterpart Ahmet Davutoglu.
Iran submitted its package of proposals to the representatives of the five permanent members of the UN Security Council — Britain, China, France, Russia, the US — plus Germany (P5+1) on Wednesday.
The US Assistant Secretary of State Philip Crowley said on Friday Washington would accept Iran's offer of wide-ranging talks with the P5+1.
He said the meeting should address Iran's nuclear program, which Tehran has reiterated would not discuss as it is a finished case.
"We cannot have any compromise with respect to the Iranian nation's inalienable right," Mottaki said during the press conference.
He further downplayed the three rounds of UN sanctions against Iran as 'a failed policy' which he said can not stop Tehran from pursuing its legitimate rights.
"If these countries intend to continue the already failed policy of sanctions, then it will be their business," Mottaki said.
Iran faces pressure to halt its nuclear enrichment, as world powers claim its program is aimed at building a nuclear bomb.
Tehran, however, has denied seeking nuclear weapons and has called for the removal of all weapons of mass destruction across the globe.