Iran
Qasem Suleimani
Iran vows to continue retaliatory attacks to avenge General Qassem Soleimani's assassination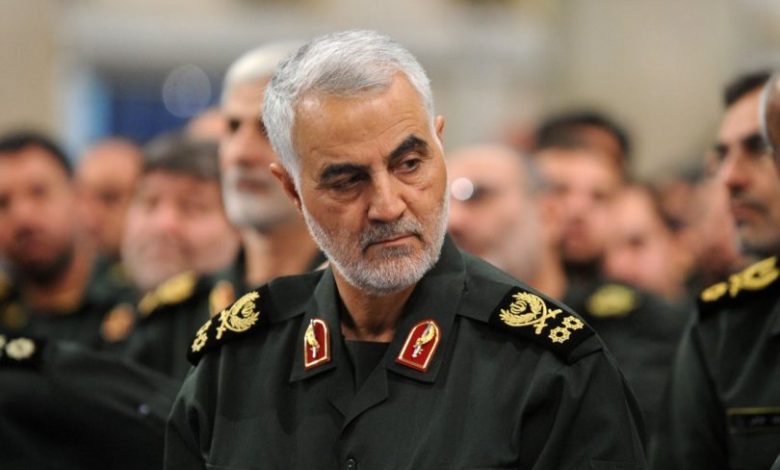 Iran will continue to respond to the January 3 assassination of Commander Soleimani, President Hassan Rouhani has warned, one day after a coalition base holding NATO troops came under rocket fire.
"The Americans assassinated our great commander. We have responded to that terrorist act and will respond to it," Rouhani said in a televised address Wednesday.
Rouhani also commented on the economic situation in the country amid the tough US sanctions against his nation, stressing that Iran's enemies "have not been able to subjugate Iran through economic pressure."
Rouhani did not clarify what he had in mind regarding Iran's "response" to Soleimani's assassination.
Rockets Rain Down on Coalition Bases
On Tuesday, the Besmaya military base outside Baghdad, Iraq hosting foreign troops came under rocket fire, with the installation said to host Spanish forces. Earlier, a barrage of at least 33 rockets was fired at Camp Taji, another base outside the Iraqi capital hosting coalition forcess, with the attack believed to have been carried out by local Shia militias. No US or coalition casualties were reported in either attack.
US forces and their allies stationed in Iraq have been facing sporadic rocket fire on their bases, and the Baghdad Green zone embassy complex for over two months since Soleimani's assassination at Baghdad's airport by a US drone strike on January 3. On March 11, a rocket attack on Camp Taji killed two US servicemen and a Briton.