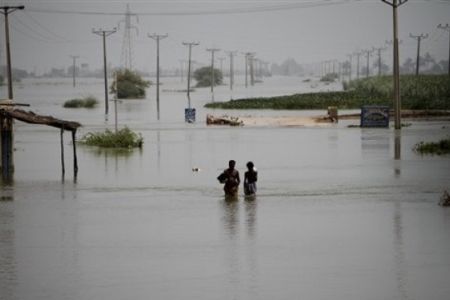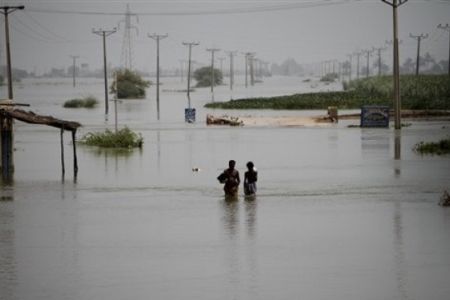 Iranian Interior Minister Mostafa Mohammad Najjar says the Islamic Republic is ready to dispatch additional humanitarian aid to flood-stricken Pakistan.
In a meeting with Pakistani President Asif Ali Zardari in Karachi on Saturday, Mohammad Najjar said Iran has made strenuous efforts to provide Pakistani flood victims with aid supplies just like it did in 2005, when a 7.6-magnitude earthquake hit northern areas of neighboring Pakistan.
The Iranian minister said while Iran is struggling with the devastation caused by a 5.9- magnitude earthquake in the northeastern city of Damghan, the country has increased the number of tents sent to flood-ravaged Pakistan from 10,000 to 50,000.
He added that 500 Iranian relief workers, physicians and nurses will also be dispatched to Pakistan for a period of 40 days to help the nation in its worst natural calamity.
President Zardari, for his part, expressed appreciation for relief aid provided by the Iranian government and people to the flood-hit country, describing Iran as one of the most helpful countries in sending aid to Pakistan.
The flooding, which began with the arrival of the annual monsoons late July, has claimed 1,760 lived, affected about one-fifth of the country and over 17 million people and rendered some five million people homeless.
Nearly 800,000 people have also been stranded in areas only accessible by air.
Iran was among the first countries to dispatch relief supplies to Pakistan and has announced readiness to play a more active role in the reconstruction of the flood-ravaged country.