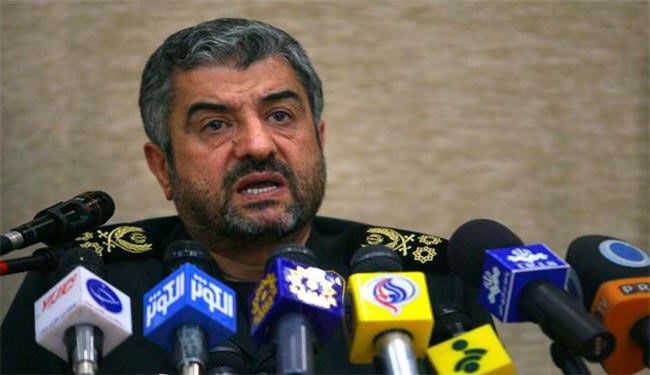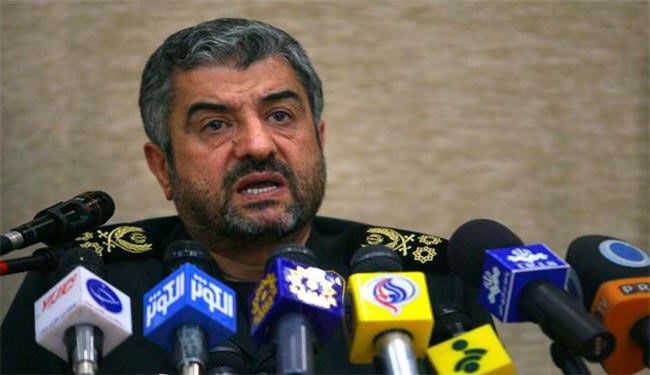 Commander of the Islamic Revolution Guards Corps (IRGC) Major General Mohammad Ali Jafari warned Tel Aviv of the devastating response of the regional resistance movements to Israel's recent air raid on the Syrian Golan Heights that killed several Hezbollah members and an Iranian military adviser.
Major General Jafari issued a statement on Tuesday after martyrdom of top IRGC officer, Brigadier General Mohammad Ali Allahdadi, who was killed in an Israeli attack during an advisory mission in Syria's southwestern region of Quneitra.
"The IRGC will remain steadfast for the collapse of the Zionist regime of Israel through its continued support for the Lebanese and Palestinian combatants, but this time it supports will be on a scale larger than its supports during the 33-day and 51-day wars against the Israeli army," General Jafari said in a message released on the occasion of the martyrdom of an IRGC commander, Brigadier General Mohammad Ali Allahdadi, who was killed in an attack by an Israeli military helicopter in the Golan Heights on Sunday.
Jafari vowed on Tuesday that "devastating thunderbolts" will strike Israel following its recent attack in Syria that killed a number of Hezbollah forces and an IRGC general.
"The Zionists must wait for the devastating thunderbolts of the anti-Israel resistance groups in the region," the Iranian commander warned.
"The attack against six Hezbollah members will have a painful and unexpected response," the Hezbollah sources said.
He noted that the combination of the martyrs in the recent Israeli attack reveals that "the Islamic Revolution has gone beyond the geographical borders" and the "united Islamic front" has been shaped.
The Tel Aviv regime has carried out several airstrikes in Syria since the start of the nearly four-year-old foreign-backed militancy there. The Zionist regime is also blamed for backing the insurgents fighting against the Syrian government.