Iran
Iran warns of Israel's covert nuclear weapons program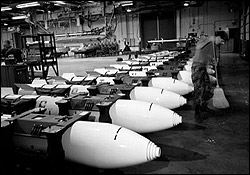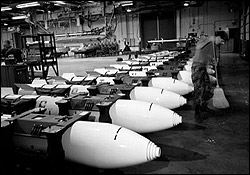 Iran has warned against the "serious danger" of Israel's clandestine nuclear program, urging the international community to act responsibly to counter it.
"The Zionist regime (Israel) has not joined any of the treaties on the non-proliferation of weapons of mass destruction, and the regime's covert nuclear weapons program, [which is] not under international supervision, poses a serious danger to the countries in the region and across the world," Iran's Foreign Ministry Spokeswoman Marziyeh Afkham said.
It is necessary that the international community deal with the issue responsibly, she added.
Afkham's remarks came after Western countries once again on Friday blocked a resolution proposed to the UN nuclear agency which criticized Israel's undeclared nuclear arms.
The draft was put forward by 32 countries during the annual General Conference of the International Atomic Energy Agency (IAEA) in the Austrian capital, Vienna, to criticize Israel's refusal to acknowledge its possession of nuclear weapons.
The proposed resolution was rejected by 51 votes against 43. Thirty-two countries abstained.
The Iranian spokesperson said the Western countries' "no" vote to the resolution against the Israeli regime showed they were continuing their double standards in dealing with weapons of mass destruction.
"Excluding the Zionist regime from laws and regulations on the non-proliferation of weapons of mass destruction will have negative consequences for the process of curbing this international threat," Afkham stated.
She once again reiterated Iran's "completely explicit and clear" stance on the non-proliferation of weapons of mass destruction and the establishment of a Middle East region free of such arms.
The Non-Aligned Movement (NAM) on Friday expressed grave concern over Israel's undeclared nuclear arsenal, saying it presents the greatest threat to the peace and security in the Middle East.
Israel is widely believed to be the only possessor of nuclear weapons in the Middle East, with estimated 200-400 nuclear warheads.
The Israeli regime rejects all regulatory international nuclear agreements, particularly the NPT, and refuses to allow its nuclear facilities to come under international regulatory inspections.