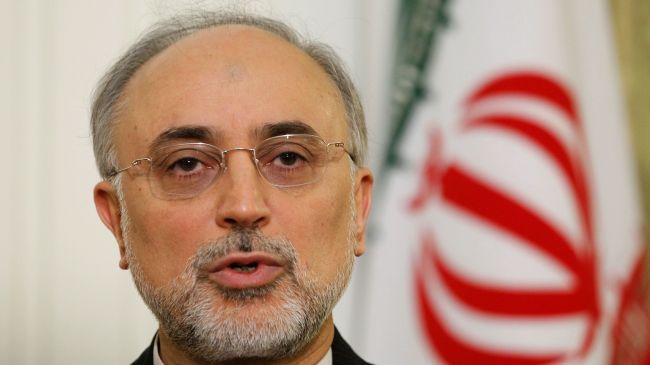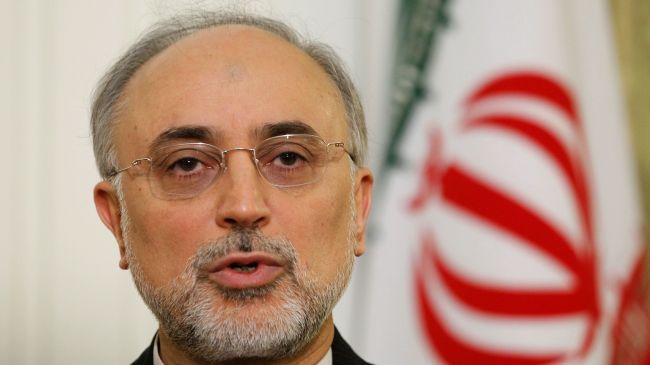 Iran's Foreign Minister Ali Akbar Salehi has condemned the recent terrorist attacks in Syria, warning that the prolongation of the Syrian crisis will lead to the spillover of the unrest into the whole region.
"The Islamic Republic of Iran believes that the continuation of violent measures and blind bombing attacks will delay the achievement of a political solution [to the unrest in Syria]," Salehi said in a letter to the UN Secretary-General Ban Ki-moon on Monday.
On February 21, a powerful car bomb exploded in the Syrian capital's Mazra'ah residential neighborhood near the Russian embassy and the headquarters of the ruling Ba'ath Party, reportedly killing 53 people and injuring 250 others in yet another bid by al-Qaeda-linked terror groups, armed and sponsored from abroad.
The attack was the deadliest to hit Damascus since the outbreak of the violence in Syria two years ago.
Salehi said that such terrorist attacks indicate the desperation of those who seek to meet their interests by stoking instability in Syria.
The Iranian foreign minister reiterated that a delay in the resolution of the crisis in the Arab state will not serve the interests of the innocent people of Syria, the neighboring countries, the region and the world, saying that inaction in the face of such attacks will have global consequences.
He called on the United Nations to condemn such terrorist attacks.
"These circumstances necessitate widespread consultation to prevent the repetition of the past catastrophes that have had devastating and irreparable effects on the situation of Syria and the region," Salehi said.
The Iranian foreign minister also denounced Washington's double standards on fighting terrorism and its failure to condemn those terrorist attacks through the United Nations Security Council.
Syria has been experiencing unrest since March 2011. Many people, including large numbers of security forces, have been killed in the turmoil.
The Syrian government insists that the chaos is being orchestrated from outside the country amid reports that a significant number of the militants in Syria are foreign nationals.
Moreover, several international human rights organizations have said that the armed militants fighting the Syrian government forces have committed war crimes.