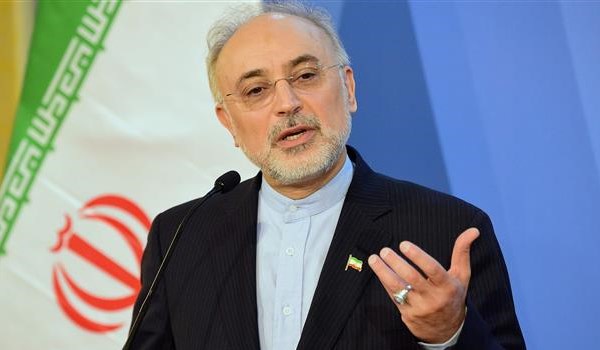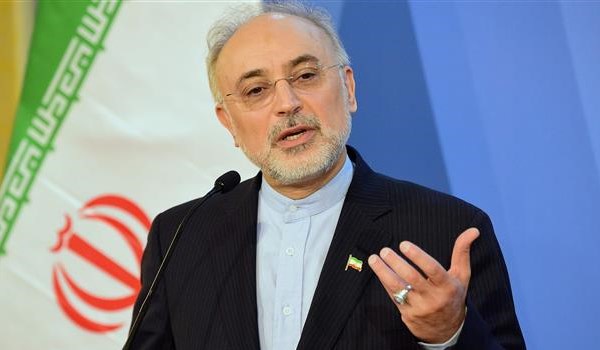 Head of the Atomic Energy Organization of Iran (AEOI) Ali Akbar Salehi announced that his country enjoys the capability to restore 20-percent uranium enrichment if the 2015 nuclear deal is discarded.
Salehi told Japan's Kyodo news agency on Wednesday that if the nuclear deal breaks down "the consequences will be unpredictable for everybody, even for ourselves, for the international community, for the region. Only God knows what is going to happen".
If that happens, he warned, Iran stands ready to resume enrichment of uranium, which was suspended under the 2015 nuclear deal, to 20 percent purity.
Noting that Iran now has the capacity to produce 190,000 Separative Work Units (SWUs) of enriched uranium, he said, "We will do it very easily, but we don't want to do that now. The capacity is there."
In relevant remarks released on Tuesday, Salehi said that the European Union's failure in providing the needed ground for Tehran to enjoy the economic benefits of the nuclear deal would exhaust Iran's patience, asserting that resuming uranium enrichment to 20% purity is one of Tehran's options in that case.
"Iran could resume enriching uranium to 20 percent purity–seen as well above the level suitable for fueling civilian power plants–if it fails to see the economic benefit of the 2015 deal that curbed its nuclear program," said Salehi, in an interview with a Western news outlet before his meeting with EU Foreign Policy Chief Federica Mogherini in Brussels.
"If we cannot sell our oil and we don't enjoy financial transactions, then I don't think keeping the deal will benefit us anymore," he highlighted, adding, "I will pass certainly a word of caution to her (Mogherini): I think the period of patience for our people is getting more limited and limited. We are running out of the assumed timeline, which was in terms of months."
Europeans' honesty in dealing with the Iran nuclear deal is seriously doubted by Iranian masses that are discontent with talks with European counterparts.
In contrast with what European politicians and government are stating, many experts in Iran are suspicious of Europe's genuine commitment to the letters of the nuclear agreement of July 14, 2015, and are voicing their discontent with what they describe as Europe's strategy of killing time.
Even some commentators like Seyed Mostafa Khoshchashm are calling the Iranian government to start meaningful modifications in JCPOA undertakings, and specially remove the cap on the country's enriched uranium stockpile after the US unilateral withdrawal from the agreement; a call which is gaining momentum among the Iranians.