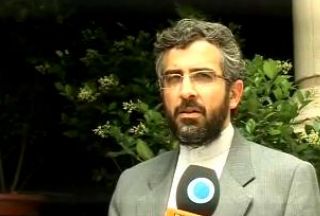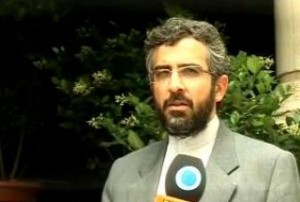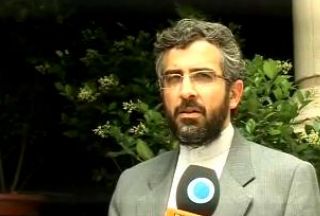 After EU Foreign Policy Chief Catherine Ashton expressed readiness for negotiating with Iran over its nuclear work, Tehran welcomed the notion of constructive talks.
"If Iran wishes to contact me directly to propose that we have real discussions on the issue of nuclear weapons capability, I'd be pleased to discuss that," Ashton said on the sidelines of an EU foreign ministerial meeting in Brussels on Monday.
In response to her remarks, Deputy Secretary of Iran's Supreme National Security Council Ali Baqeri told Press TV on Wednesday that Tehran welcomes Ashton's call for direct nuclear talks.
"Iran welcomes Ms. Ashton's request for talks, which had already been put forward by other third parties," Baqeri said.
While expressing readiness to sit with Iran over its nuclear work, Ashton added that she also supported a new round of UN Security Council sanctions against the Islamic Republic.
"We are supporting the process of the Security Council on new restrictive measures and I believe a proposal will be adopted very rapidly," she added.
Baqeri said that if talks were based on "logic," there would be no need to resort to "unacceptable" methods to resolve its nuclear issue.
The US and its European allies are pushing for a new round of sanctions against Iran over its nuclear program, which they claim is aimed at developing nuclear weapons.
Iran rejects the allegations and argues that as its nuclear activities are being fully monitored by the International Atomic Energy Agency, the imposition of sanctions on the country would be unacceptable.