Technology
Iran welcomes G5+1 offer for talks: Jalili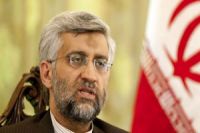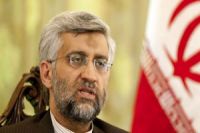 Secretary of Iran Supreme National Security Council Saeed Jalili says Tehran welcomes the readiness of the six major world powers to hold constructive talks with Iran.
According to Press TV, Jalili noted on Wednesday: "Just as Iran feels obligated to act within the framework of the International Atomic Energy Agency (IAEA) regulations and in line with the Non-Proliferation Treaty (NPT), it is adamant on asserting its rights within the same framework." The Iranian official, who is in New Delhi on an official visit, said the US cannot impose its arbitrary "less rights and more obligations" model on the Iranian nation in the nuclear issue.
Jalili stated that to serve its interests not only does the US violate the rights of others, but also violates its claims about democracy and free trade by meddling in the internal affairs of other countries and the imposition of unilateral sanctions.
Iran and the six major world powers — Britain, China, France, Russia, and the United States plus Germany — have held several rounds of talks with the main focus being Iran's nuclear energy program.
The United States, Zionist regime and some of their allies have repeatedly accused Iran of pursuing non-civilian objectives in its nuclear energy program.
Iran notes that as a signatory to the Non-Proliferation Treaty and a member of the IAEA, it is entitled to develop and acquire nuclear technology for peaceful purposes.