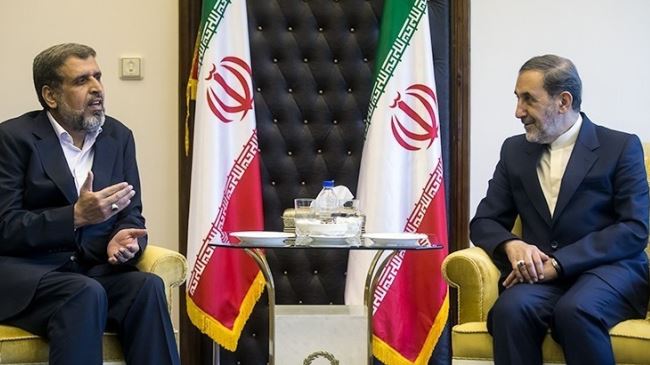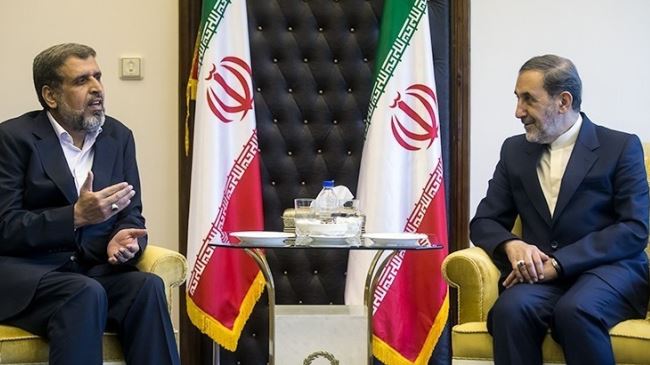 A senior advisor to the Leader of the Islamic Revolution Ayatollah Seyyed Ali Khamenei says Iran will continue to support the Palestinians against the Israeli aggression.
"The Islamic Republic will continue to support the Palestinian resistance and nation. We proudly declare that Palestinian people should continue their struggle against the Zionist regime (of Israel)," Ali Akbar Velayati said following a meeting with the secretary general of the Islamic Jihad Movement of Palestine, Ramadan Abdullah Mohammad Shalah, in Tehran on Thursday evening.
Velayati added that the anti-Israeli resistance fronts will continue to thrive and will not stop.
The senior Iranian official also turned to the convolution and sensitivity of the ongoing developments in the Middle East, stressing that enemies have failed in all their plots against the Muslim world.
Abdullah, for his part, said the Palestinian resistance front, irrespective of all limitations, managed to emerge victorious in the recent Israeli military onslaught on the besieged Gaza Strip, noting that Iran as a major regional powerhouse has supported Palestinians and has been the source of inspiration for their victory.
Israel launched a 50-day war on the Gaza Strip in early July. Over 2,140 Palestinians, mostly civilians, including women, children and elderly people, were killed in the Israeli onslaught. Around 11,000 others were injured.
Velayati also referred to the ongoing negotiations over Tehran's civilian nuclear program, stating that the talks will continue within the framework of Iran's legitimate rights, and that Tehran's positions are clear and transparent.
Iran and the six powers – Russia, China, France, Britain, the US, and Germany – are in talks to work out a final agreement aimed at ending the longstanding dispute over Tehran's nuclear energy program.
Last November, the two sides clinched an interim nuclear accord, which took effect on January 20 and expired six months later. However, they agreed to extend their talks until November 24 as they remained divided on a number of key issues.
The last round of nuclear talks between Tehran and its negotiating partners ended in the Austrian capital Vienna on Thursday.
Iranian Foreign Minister Mohammad Javad Zarif, who heads Iran's negotiating team, would next meet US Secretary of State John Kerry and European Union foreign policy chief Catherine Ashton in three to four weeks' time in a city other than Vienna.