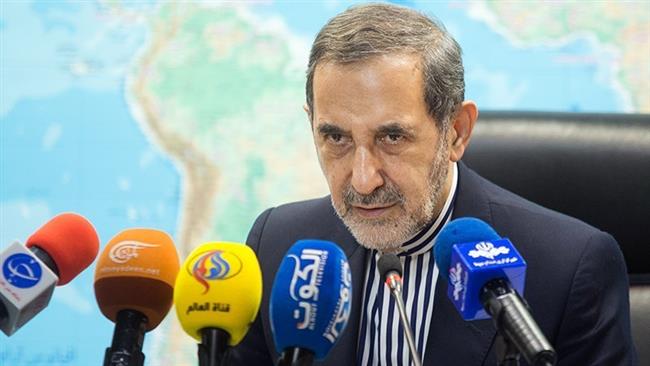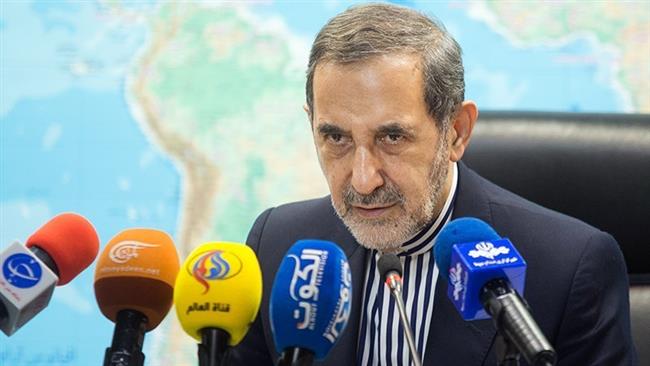 A senior Iranian official says a recent US Senate vote to extend the Iran Sanctions Act (ISA) violates last year's nuclear agreement signed between Iran and the P5+1 group of countries, vowing a tough and appropriate response by the Islamic Republic to the move.
"If it (ISA) becomes definitive and the US president signs it, the Islamic Republic will definitely give a tough and appropriate response," Ali Akbar Velayati, a senior adviser to Leader of the Islamic Revolution Ayatollah Seyyed Ali Khamenei on international affairs, said at a press conference in Tehran on Tuesday.
The US Senate on December 1 voted to extend ISA for another 10 years. The sanctions law, which would authorize the US president to re-impose sanctions on Iran, was first adopted in 1996 to punish investments in the Islamic Republic over its nuclear program and its support for anti-Israeli resistance groups. The ISA now needs President Barack Obama's signature to turn into law.
Under the JCPOA, which was signed between Iran and the five permanent members of the UN Security Council – the United States, France, Britain, China and Russia – plus Germany in Vienna in July 2015 and entered into force in January, Tehran undertook to put limitations on its nuclear program in exchange for the removal of all nuclear-related bans imposed against it.
Iran, Russia resolved to help Syria
Velayati also pointed to the visit by Russia's Deputy Foreign Minister Mikhail Bogdanov to Iran this week and said Tehran and Moscow are determined to help the Syrian government defeat terrorist groups and take full control of the strategic northwestern city of Aleppo, located some 355 kilometers north of the capital, Damascus.
Iran and Russia have common views on Syria and believe that the Arab country's territorial integrity must be protected, he said, adding that both Moscow and Tehran oppose the disintegration of Syria.
"Terrorists, particularly the al-Nusra Front (which has changed its name to Jabhat Fateh al-Sham), must be annihilated and Syrian cities must certainly be liberated," the Iranian official said.
Moscow has been helping Damascus in the fight against terrorism with Russian warplanes pounding the positions of terrorists in Syria since September 30, 2015, upon a formal request from Damascus. Iran has also been providing military advisory assistance to the Syrian government in its campaign against terrorism.
Velayati further described as "important" a recent move by Russia and China to veto a UN Security Council resolution, drafted by New Zealand, Egypt and Spain, which would have mandated a seven-day ceasefire in Syria's Aleppo.
On Monday, Russia stated that a truce would only permit the militants to regroup and that the subject requires further talks between Russia and the US.
"It was an important move because it was a prelude to Syria's partition," the senior Iranian official said.
"Undoubtedly, regional security must be established by regional countries or countries which are strategically linked to the region. Iran, Iraq, Syria and Lebanon have shown that they are capable of maintaining regional security despite acts of sabotage by foreigners," Velayati pointed out.