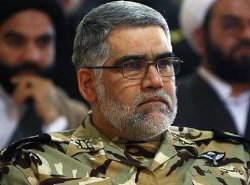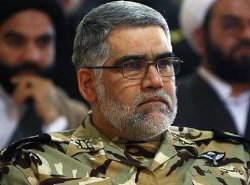 Commander of the Iranian Army Brigadier General Ahmadreza Pourdastan said Iran will foil any plot against it at the very beginning of its commencement.
In an exclusive interview with IRNA on Saturday, he stressed that the ultra-regional powers were today incapable of opening yet another front in the region.
He pointed out that the ultra-regional powers experienced a total failure and a big defeat during their presence in Afghanistan and Iraq.
The commander said that the Iranian army was monitoring all possible threats all along its borderlines and the international developments all the time and prepared itself for any kind of threats.
Stressing very high capabilities of the different sectors of the Iranian army, he said such supreme capabilities made the Iranian army forces capable of confronting any kinds of threats on the ground, in the air and the sea.
Brigadier Pourdastan further pointed to the capabilities and the potential of Iran's defense industries and said the Iranian army was proud of the fact that it supplied most of its needs through domestic resources.
He said a major portion of the equipment used by the Iranian army was provided by the Iranian industry and technology experts.