Iran
Iran will not agree to ship out enriched uranium: nuclear negotiator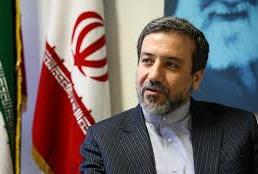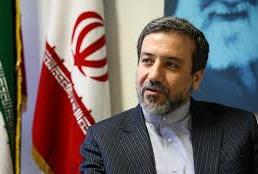 The Iranian deputy foreign minister said on Sunday that Tehran would not accept any proposal calling for the shipping out of the country's stockpile of enriched uranium.
"We will negotiate about the volume, levels, and methods of enrichment but the shipping out of the (enriched) material is a red line for Iran," said Abbas Araqchi, who will be Iran's chief nuclear negotiator in upcoming talks between Tehran and world powers on the country's nuclear program.
Iran and the six major powers, namely the United States, China, Russia, Britain, France, plus Germany, which are known as the 5+1 group, are scheduled to meet in Geneva on Tuesday and Wednesday. And representatives of Iran and the International Atomic Energy Agency will meet on October 28.
Foreign Minister Mohammad Javad Zarif is Iran's top negotiator in nuclear talks with world powers, but Araqchi will lead the Iranian team in the Geneva talks and Zarif will only attend the opening meeting due to the fact that this round of talks will be held at deputy ministerial level.
Araqchi also said, "Iran's red line in the talks is (the right to) enrichment."
He said that Iran would "allay all of the rational concerns of the other side," referring to suspicions in the West that Iran may be pursuing nuclear arms under the guise of a civilian energy program.
"They always claim that they are not opposed to a peaceful nuclear energy (program) in Iran but are against nuclear weapons," Araqchi said.
"When we give them the confidence that Iran has no (nuclear) military program on its agenda, they will have their victory."
As for Iran, he said, the Islamic Republic's objective was the recognition of "its rights in the field of enrichment."
"We will not back down one iota from what the Iranian people are entitled to under international regulations," he added.
"The Iranian negotiating team will present a specific plan, which we hope will produce results in a logical time period," Araqchi said.
A source close to Iranian negotiators earlier told IRNA that Iran's proposal envisaged "a clear path" for the talks, and included a timetable and a framework with "specified first and last steps."
"The intermediate steps will be defined after the first ones are taken," the unnamed source said, adding that the proposal would be presented in PowerPoint.
An Iranian MP said on Saturday that holding negotiations on Iran's red lines in the process of talks between Tehran and world powers was "meaningless".
MP Esmaeil Kosari, member of the Majlis National Security and Foreign Policy Committee, said that holding negotiations on the closure of the Fordo uranium enrichment facility, the suspension of uranium enrichment in Iran, and the shipping out of the country's stockpile of enriched uranium is meaningless.