Iran
Iran 'will not forget' friends after sanctions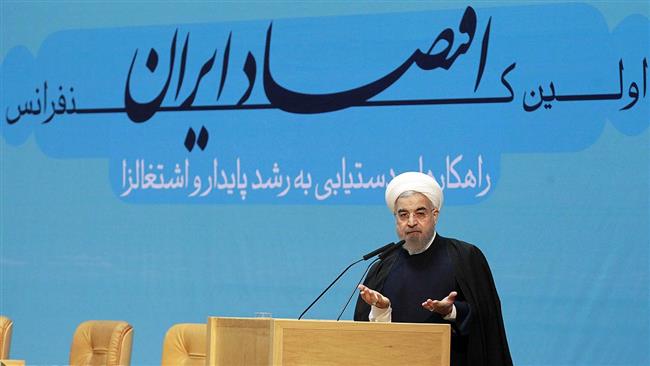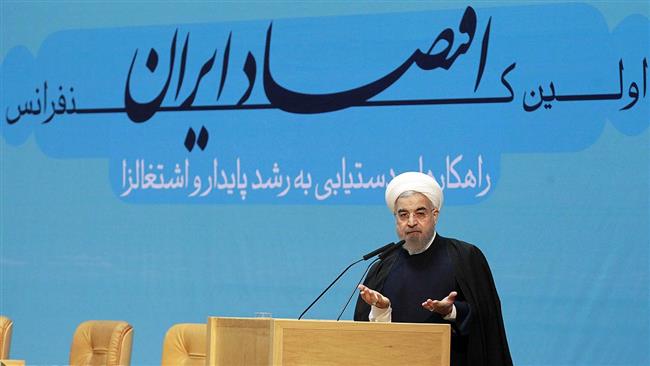 An official says Iran's economy will grow whether sanctions are lifted or not and that Tehran will not forget those countries which maintained relations during the worst of times. 
Deputy Foreign Minister Majid Takht Ravanchi says less reliance on oil revenues and better tax revenues will drive Iran's economic growth.
"While sanctions relief is important to make the economy better, that is not the only instrument that the government has at its disposal," Ravanchi was quoted by Bloomberg as saying in an interview.
Since late 2013, oil exports have declined by more than one million barrels per day, taking more than $100 billion from the revenue stream. Crude price slump by about 60% over the past year has dealt an added blow.
For the new fiscal year, officials say the government has restructured its budget in such a way as to shield the economy from oil price volatility.
President Hassan Rouhani says his government has reduced reliance on oil revenues from an average of 45% over the past two decades to about 31.5% next year.
With nuclear negotiations concluded, a planned lifting of sanctions is expected to unleash an influx of frozen assets into Iran but officials say they don't count much on the money.
Many experts blame sanctions just for 20% of Iran's economic troubles and attribute the rest to mismanagement and other internal factors.
"If there are difficulties with your domestic economy, then no matter how much you gain from sanctions relief, it won't be enough to solve those problems in the long run," Ravanchi said.
Iran's blueprint to neuter the sanctions and stimulate growth is its "economy of resistance", proposed by Leader of the Islamic Revolution Ayatollah Seyyed Ali Khamenei.
It calls for establishing a knowledge-based economy relying on domestic capacities and cutting dependence on oil revenues which have emerged as the principle tool of Western powers to pressure Iran.
According to projections, the Iranian economy will forge ahead with a growth rate of five percent for the coming years if sanctions are retained. If the restrictions are voided, the economy will spurt forth at an annual growth rate of eight percent.
The recent nuclear breakthrough has led to a rush by the Europeans to Iran in search of new business opportunities.
Ravanchi, however, said Iran "will not forget those who worked with us during the times of hardship", referring to China, Russia and India.