Afghanistan
Asia-Pacific
Iran
Middle East
Iran will use all in its power to promote dialogue, reconciliation in Afghanistan: Foreign Ministry spokesman
Iran's Foreign Ministry spokesman says the Islamic Republic will use all its capacities and available means to promote dialogue and reconciliation in the war-ravaged Afghanistan.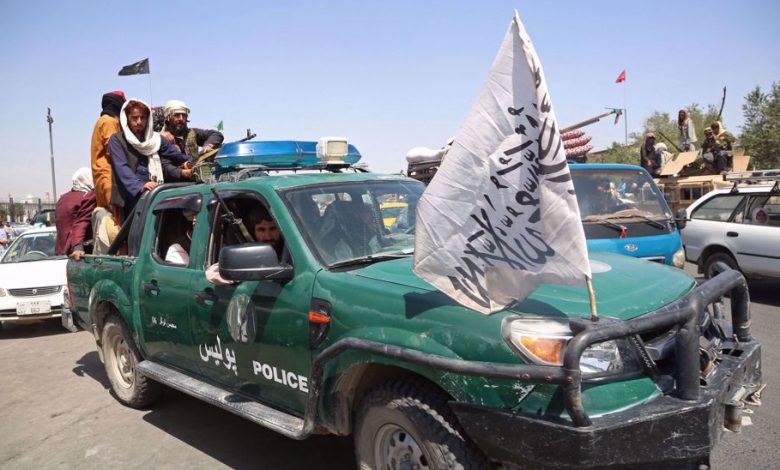 Speaking to reporters in a weekly briefing on Monday, Saeed Khatibzadeh reflected on the latest developments in Iran's eastern neighbor, saying, "We are closely monitoring developments [in Afghanistan] and are in contact with all involved parties."
"As [Iran's Foreign Minister] Dr. [Mohammad Javad] Zarif said in his [Sunday] tweet, the Islamic Republic of Iran will use all facilities and means at its disposal to pave the way for dialogue and reconciliation in Afghanistan and also welcomes the initiative to form a coordination council," proposed by Afghanistan's former president, Hamid Karzai.
In a Sunday tweet after Taliban forces entered the Afghan capital and the country's President Ashraf Ghani left for a yet uncertain destination, the Iranian foreign minister rejected war and violence as a solution to the existing problems in the neighboring Afghanistan, reiterating Iran's support for the establishment of sustainable peace in the war-hit country.
"The Islamic Republic of Iran will continue its efforts to [help realize] reconciliation in Afghanistan," the top diplomat added.
Zarif's tweet came after Karzai announced via a Sunday Twitter post the establishment of a coordination council, attended by high-ranking Afghan officials, including the country's chief peace negotiator with the Taliban, Abdullah Abdullah, to be responsible for the "peaceful transfer of power" and reduce the possibility of further chaos and insecurity that would harm the Afghan people.
Karzai noted that the council was formed after Ghani and other officials left the country in order to manage Afghanistan's affairs in the best possible manner and pave the way for the peaceful transition of power.
Elsewhere in his remarks, Khatibzadeh said Iran enjoys a great deal of historical and cultural commonalities with Afghanistan and has always stood by the Muslim people of the neighboring country at all sensitive and important junctures of history despite all difficulties and limitations.
As always, he added, Iran will stand by the Afghan people at the current decisive juncture and will "make its utmost efforts to [help] achieve peace" in the crisis-hit country.
"The Islamic Republic of Iran expresses concern over the intensified violence in Afghanistan and calls on all sides to reduce violence, maintain peace and try to achieve peaceful solutions via dialogue," the Iranian spokesperson said.
Referring to the new wave of displaced people as a result of the violence in Afghanistan, Iran's Foreign Ministry spokesman said, "We hope that the international community and concerned institutions would pay serious attention to this issue, and especially under conditions created by the coronavirus pandemic, would fulfill their duties and help these displaced people."
He also stressed the importance of paying serious attention to security of Iranian diplomats and diplomatic missions in accordance with international conventions and said, "Iran's Foreign Ministry is in constant contact with the diplomatic staff in its embassy and consulate in [the Afghan cities of] Kabul and Herat and is consistently monitoring the ongoing developments."
Iran's Foreign Ministry spokesman said, "The Islamic Republic of Iran hopes that all sides would come together to solve the existing problems through dialogue and political understanding," adding, "Iran, once again, declares its readiness to facilitate resolution of Afghanistan's issues through intra-Afghan dialogue … and also to help forge regional consensus on the issue of Afghanistan"
Khatibzadeh on Sunday said the country's embassy in Kabul is still active, but has reduced the number of its personnel.
As for Iran's consulate general in Herat, the Foreign Ministry spokesman said, "Our diplomats are in good conditions and have no problem for getting back to Iran, but it was decided that they should stay at the mission for now."
"US sanctions policy against Iran clearly failed"
In response to a question about the United States' new sanctions against certain individuals and institutions on the pretext that they have been involved in Iran's oil sale, Khatibzadeh said, "It is clear that the US sanctions policy against Iran is a failed and ineffective policy and only indicates Washington's addiction to sanctions."
"Despite the acknowledgment and admission of all American officials that the policy of sanctions and maximum pressure against Iran has failed, the continuation of this policy in various forms and under different pretexts, including the claims made recently, is surprising and is the result of the continued confusion among some US officials with regard to Iran," the spokesman pointed out.
The US Treasury Department said on Friday that it has imposed sanctions on an individual and businesses allegedly involved in trading Iranian oil despite Washington's claims to be willing to rejoin the 2015 Iran nuclear deal, officially known as the Joint Comprehensive Plan of Action (JCPOA).
The US Treasury's Office of Foreign Assets Control announced on Friday that it has placed financial restrictions on an Omani national, who had allegedly worked with Islamic Revolution Guards Corps (IRGC) officials and facilitated shipments of Iranian oil, including to customers in East Asia.
"Iran will decide about participation in Baghdad summit in due time"
The Foreign Ministry spokesman further noted that Iran has received a letter of invitation to take part in a conference of Iraq's neighboring countries and will make a decision in this regard in due time.
"The Islamic Republic of Iran has always supported and will continue to support peace and stability in Iraq and the political process in this country," Khatibzadeh added.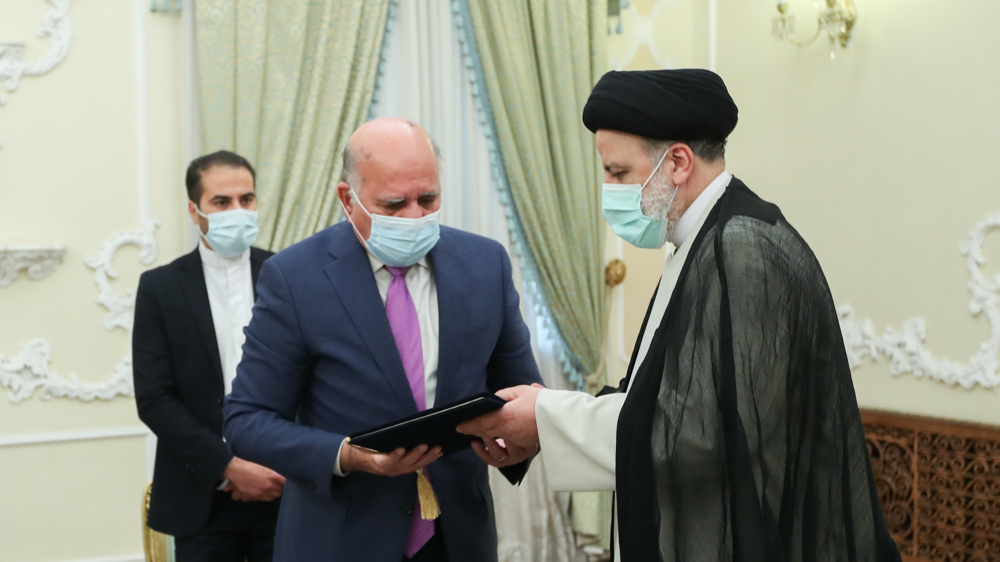 Iraqi Foreign Minister Fuad Hussein held a meeting with Iranian President Ebrahim Raeisi in Tehran on Tuesday and handed over to him an invitation by Prime Minister Mustafa al-Kadhimi to participate in the summit, dubbed the 'Iraqi Neighboring Countries Conference'.
"Japan's foreign minister in Iran next week"
Khatibzadeh said Japan's Minister for Foreign Affairs Toshimitsu Motegi will pay an official two-day visit to Iran next week, which will start on Sunday August 22.
The spokesman noted that the visit, which is of high importance as it follows the inauguration of Iran's new administration, is in response to Zarif's Japan visit two years ago.
"As two important powers in East and West Asia, the relations between Iran and Japan have always been of high importance. The two countries have enjoyed friendly ties based on common interests during 90 years of their diplomatic exchanges and, at the present time, consultations on bilateral and multilateral issues continue at the highest levels between the two countries," Khatibzadeh noted.
He added that in addition to meeting with Iran's foreign minister, the Japanese top diplomat will also hold meetings with a number of other high-ranking Iranian officials.
---