Iran
Iran Won't Bow to "Excessive Demands" in Nuclear Talks, Difficulties Remain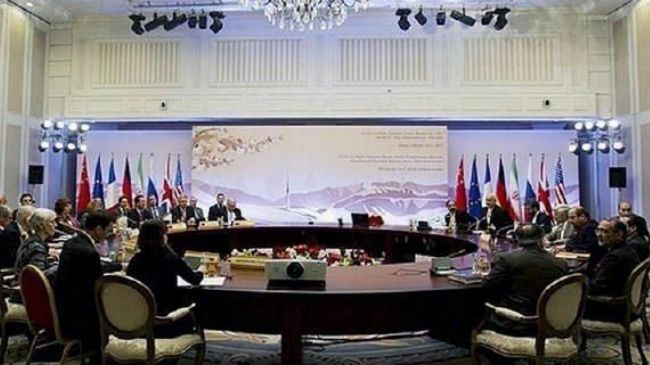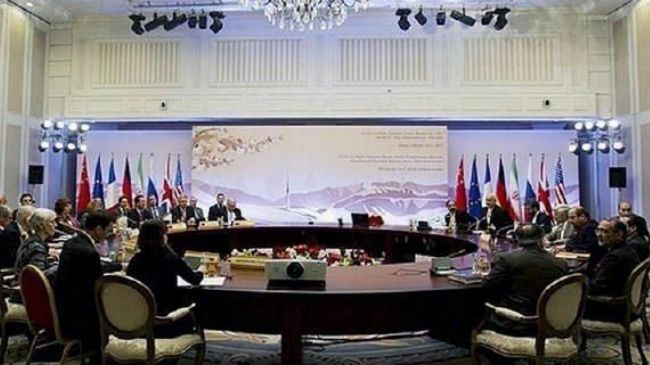 Iran Foreign Minister Mohammad Javad Zarif warned Saturday that Tehran would not bow to "excessive demands" in nuclear talks with the major powers.
nuclear talks"We have now entered a very difficult stage… that requires the presence of foreign ministers," Zarif told state television. The arrival of the top diplomats from Britain, China, France, Russia and the United States plus Germany "shows the seriousness of the talks," he added. Zarif said his team was insisting on Iran's "rights", saying: "We are not prepared to commit to any (deal) that damages Iran's rights and interests."
Concerning the right of enrichment, Zarif said: "In any agreement, enrichment in Iran will not be suspended," adding that "a very difficult task" still lay ahead in clinching a deal. "We will definitely oppose excessive demands," the FM said.
Zarif's remarks came as nuclear talks with 5+1 powers' foreign ministers have entered a fourth day in Geneva.
Negotiators in Geneva have expressed hope of reaching an agreement while admitting difficulties remain. "There are narrow gaps, but they are important gaps," said British Foreign Secretary William Hague.
Russian Foreign Minister Sergei Lavrov said he sees a "real opportunity" for talks with Iran to reach a deal. A statement described a Friday evening meeting in Geneva between Lavrov and Zarif as "a comprehensive… exchange of opinions" about how to end disagreements in the negotiations.
"Lavrov underlined that for the first time in many years, the '5+1' and Iran have a real opportunity to come to agreement," the statement quoted Lavrov as saying at the meeting.