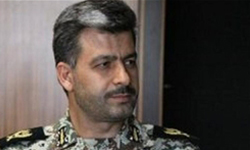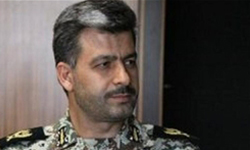 The Air Defense units of the Iranian Armed Forces will start massive exercises on Monday to boost their preparedness and air defense capabilities.
Speaking to reports on Sunday, Lieutenant Commander of Khatam al-Anbia Air Defense Base General Shahrokh Shahram said that different units of the Iranian armed forces, including the Islamic Republic of Iran Air Force (IRIAF), aerospace forces of the Islamic Revolution Guards Corps (IRGC), airborne units of the Army Ground Force and the Navy as well as the Basij (volunteer) force and the Iranian border guard units will participate in the annual air defense wargames, codenamed "Modafe'an-e Aseman-e Velayat 4 (Defenders of Velayat Skies 4)".
Shahram, who is also the spokesman of the drills, stated that the operating units will exercise defending hypothetical sensitive sites.
In addition to testing mobility and rapid reaction capability of participating units, the air defense units will test artillery and missile systems' capabilities for confronting different types of Unmanned Aerial Vehicles (UAVs) flying in different altitudes.
Earlier, Commander of Khatam ol-Anbia Air Defense Base Brigadier General Farzad Esmayeeli had announced that the military exercise will be carried out in an area of more than 850,000 square kilometers to display the full strength and preparedness of Iran's air defense forces to defend the Islamic Republic's Eastern borders.
The Iranian commander noted that various long-range radars and electronic surveillance systems will be tested during the drill, and added that the maneuver will display Iran's defense policies in the air defense sector.
Iran's Army and IRGC hold regular wargames to practice combat tactics and also test new home-made military tools, equipment and weapons in action.