Iran
Iranian Armed Forces Display 19 Home-Made Ballistic Missiles in Friday Parades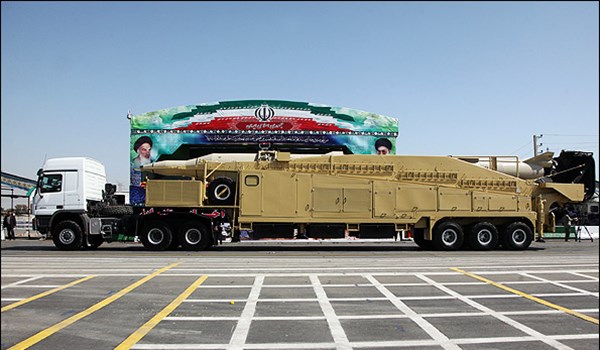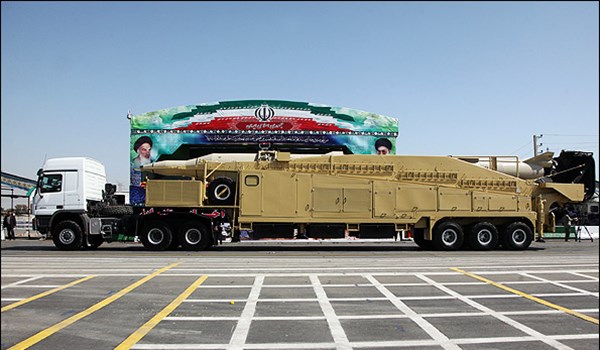 The Iranian Armed Forces displayed 10 mid-range and long-range ballistic missiles in addition to other military equipment during the nationwide parades on Friday.
Various units of the Islamic Republic Army, the Islamic Revolution Guards Corps (IRGC), Law Enforcement Police and Basij (volunteer) forces staged nationwide parades in Tehran and other cities across the country on Friday morning.
In Tehran, the ceremony took place at the mausoleum of the Founder of the Islamic Republic, the Late Imam Khomeini, South of the capital.
The parades marked the start of the Sacred Defense Week, commemorating Iranians' sacrifices during the 8 years of the Iraqi imposed war on Iran in 1980s.
Different units of Iran's military forces marched in uniform before top Army and IRGC commanders in a show of military might and defensive power.
The ceremony was participated by senior military and government officials, including Chief of Staff of the Iranian Armed Forces Major General Mohammad Hossein Baqeri, President Hassan Rouhani as well as foreign diplomats, military attaches and reporters.
Typical units of the Islamic Republic Army, the IRGC, Basij forces and the Islamic Republic of Iran's Law Enforcement Police were present in the parades.
Foreign delegates as well as military and civilian officials were also present in the ceremony.
The latest military and defense achievements and missiles manufactured by Iranian experts, including 6 Qiam missiles, 2 Qadr-F missiles, 2 Qard H missiles, 4 Emad missiles, 2 Sejjil missiles and 2 Zolfaqar missiles were put on display at the parades.
Iran also on Friday unveiled a new home-made long-range ballistic missile system named 'Khorramshahr' which can carry several warheads.
Meantime, during the parades, the IRGC Aerospace Force displayed for the first time its Talash and Sayyad 2 missile systems and Khatam Ol-Anbia Air Defense Base forces carried a new phased-array radar system.
Concurrently with the parades in Tehran, 5 Air Force's F-4 fighter jets along with 5 Sukhoi 22 warplanes of the IRGC Aerospace Force and 2 Tokaanu planes, 2 Y12 planes and one Fokker 27 aircraft as well as the FH-3, AB212 and Mil17 helicopters staged airshow in the Southern city of Bandar Abbas on Friday.
Also, different naval systems, including light and heavy submarines, destroyers, missile-launching warships and speed boats staged naval parades in Iran's territorial waters in the Persian Gulf on Friday.