Iran
Middle East
Iranian Armed Forces Spokesman Warns of US, Israel's Attempts to Destabilize Region
Spokesman of the Iranian Armed Forces Brigadier General Abolfazl Shekarchi warned that Washington, Tel Aviv and their allies have hatched plots to destabilize the region and revive terrorist groups.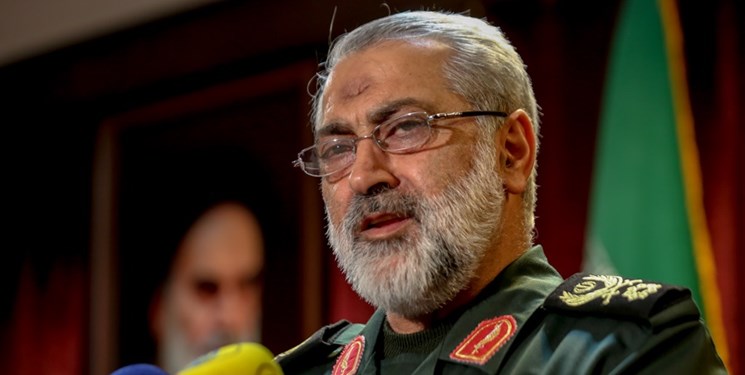 The US, the Israeli regime, and their allies in the region seek to destabilize countries and support terrorist groups, including the ISIL, General Shekarchi said.
He called for boosting regional coordination to fight terrorism.
Fighting against terrorism, drug trafficking, the strengthening of border security were the main focus of Chief of Staff of the Iranian Armed Forces Major General Mohammad Hossein Baqeri's trip to Tajikistan, Genral Shekarchi said.
Tajikistan is of great strategic importance due to its geographical location in Central Asia including its border with Afghanistan, he added.
General Shekarchi said that Iran shares borders with Afghanistan and Tajikistan, adding, "Given the recent changes and developments in Afghanistan, Iran, Tajikistan, and Afghanistan must work together to achieve their goals."
The fight against regional and international terrorism was one of the topics discussed during General Baqeri's trip, he added.
Strengthening the border security of Iran and Tajikistan was also one of the main topics discussed during this trip, General Shekarchi said, adding in this regard, joint exercises were planned to be held in the future to strengthen border security and to enhance readiness to fight terrorism and drug trafficking.
Given the pressure from the US and the West to expand NATO, Iran and Tajikistan could have a significant influence on regional developments, he said.
During an official ceremony in Dushanbe, Iran inaugurated a manufacturing plant for indigenously-developed Ababil 2 multi-role tactical unmanned aerial vehicles in Tajikistan in a bid to promote joint defense and military cooperation.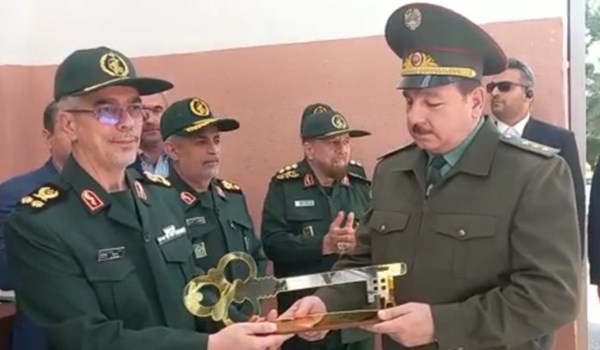 Addressing the ceremony, General Baqeri said that the Islamic Republic of Iran, with the efforts of its committed specialists and scientists and by using its internal capacities, has been able to make a significant growth in all military and defense dimensions, specially production of drones.
"Today we are in a position that we can export military equipment to allied and friendly countries in addition to meeting domestic needs in order to increase security and lasting peace," he said.
General Baqeri called opening of the Ababil 2 plant in Tajikistan a turning point in military cooperation between the two countries, and said, "God willing, in the future we will see more cooperation and interaction than all military defense levels between Iran and Tajikistan."