Iran
Iranian Army Ground Force to Stage Military Drills on Friday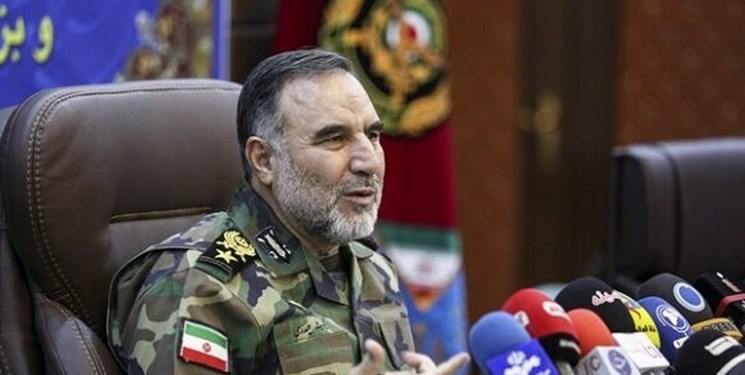 Commander of the Iranian Army Ground Force Brigadier General Kiomars Heidari announced that his forces will start massive military wargames in North-West Iran near the border with Azerbaijan on Friday.
General Heidari said on Thursday that the military drills entitled 'Fatehan (Conquerors) of Kheibar' will be held by Iran's Army Ground Forces in Northwestern Iran on Friday.
"The military exercises will begin tomorrow in Northwestern parts of Iran with the participation of armored units, artillery, UAVs with the support of Army Air Force helicopters," he added.
General Heidari added that military exercises of the Armed Forces of the country are held in line with a detailed planning and based on scheduled program aimed at testing weapons, military equipment and assessing the combat readiness of the Armed Forces in the bordering areas of the country.
The military exercises will be held by using certain equipment and combat capabilities of Army Ground Forces units with the aim of improving the combat readiness in this region, he said.
Deputy Commander of the Iranian Army's Ground Force Brigadier General Amir Nozar Nemati had underlined earlier this year that his forces are in the best possible conditions and ready for defense against any possible aggression with the most state-of-the-art home-made equipment.
"At present, all tanks, missiles, drones and other Ground Force's equipment are ready for use, and we produce all the necessary tools for ground combat inside the country," General Nemati said, addressing a ceremony in the Northwestern city of Tabriz in May.
"The enemy wanted to paralyze us, but now we are in the best possible conditions and we are proud to say that we have a super-heavy fleet that no one has had in history," he added.