Iran
Iranian Army Unveils New Home-Made Military Equipment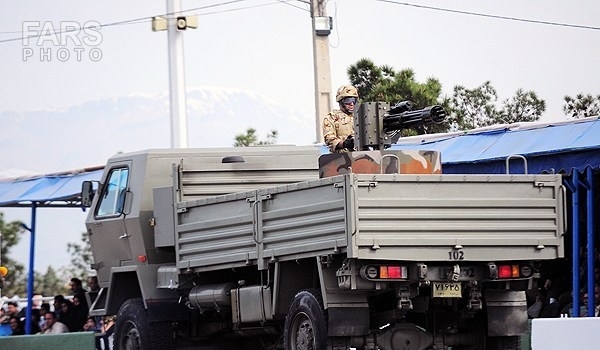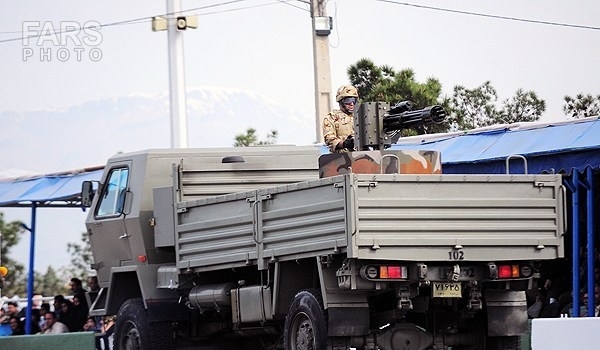 The Iranian Army's Ground Force unveiled a series of new achievements in a ceremony in Tehran today, two days after the National Army Day.
Ground Force Commander Brigadier General Ahmad Reza Pourdastan unveiled Moharram 6-barrel weapon, smart composite armor, optimized Sabalan tanks, Howitzer cannons and four-wheel-drive Zoljenah tactical vehicle.
Earlier this week, Brigadier General Pourdastan underlined that Tehran is facing no problem in building and supplying the weapons needs of its Armed Forces.
"Thanks to the efforts of the defense industries' experts, today the Armed Forces, specially the Army, is not facing any weapons problem," Pourdastan said in Tehran on Tuesday.
Elsewhere, he noted the new achievements of the Iranian defense industries, and said the country's experts have built a weapon for ground units named 'Moharram' with the fire power of 2,000 bullets per minute, adding that that only a handful number of states are in possession of this weapon.
"Also using liquid armor, a bulletproof jacket has been built by experts which has reduced the weight of the jacket to one tenth of its predecessors," Pourdastan added.
The Iranian army has recently test-fired different types of newly-developed missiles and torpedoes and tested a large number of home-made weapons, tools and equipment, including submarines, military ships, artillery, choppers, aircrafts, UAVs and air defense and electronic systems, during massive military drills.
Defense analysts and military observers say that Iran's wargames and its advancements in weapons production have proved as a deterrent factor, specially at a time of heightened threats by the US.
Tehran launched an arms development program during the 1980-88 Iraqi imposed war on Iran to compensate for a US weapons embargo. Since 1992, Iran has produced its own tanks, armored personnel carriers, missiles and fighter planes.
Yet, Iranian officials have always stressed that the country's military and arms programs serve defensive purposes and should not be perceived as a threat to any other country.