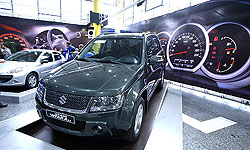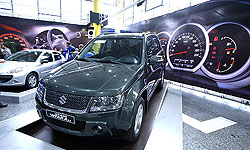 Iran's largest carmaker, the Iran-Khodro Company (IKCO), said it plans to boost its output to 1.2 million cars by 2016, adding that the plan also includes export of half of the company's products to foreign markets.
IKCO Chief Executive Officer Javad Najmeddin said one-third of IKCO's global sales will take place through the marketing of the products manufactured by its overseas production plants, particularly those which active in Islamic countries.
Najmeddin said that one billion dollars' worth of global sales will add two billion dollars to the Gross National Income (GNI) and brings about 23 thousand job opportunities.
The CEO underscored that following its 20-year vision, IKCO is firm-willed to be the pioneering company among industrial firms. In its mutual cooperation with the world leading automakers and utilizing new technologies, IKCO is seeking a bright and promising future.
IKCO has paved the way for broad presence in global target markets by designing and developing new modern cars, raising the quality, safety and fuel efficiency of products as well as decreasing their environmental emissions.