Iran
Middle East
North America
Iranian Cleric Urges Offcials Not to Pin Hopes on Talks with US
Tehran's Provisional Friday Prayers Leader Ayatollah Kazem Seddiqi highlighted the US government's endless hostility toward the Iranian nation and called on the country's officials to abandon any hope of engaging in talks with Washington.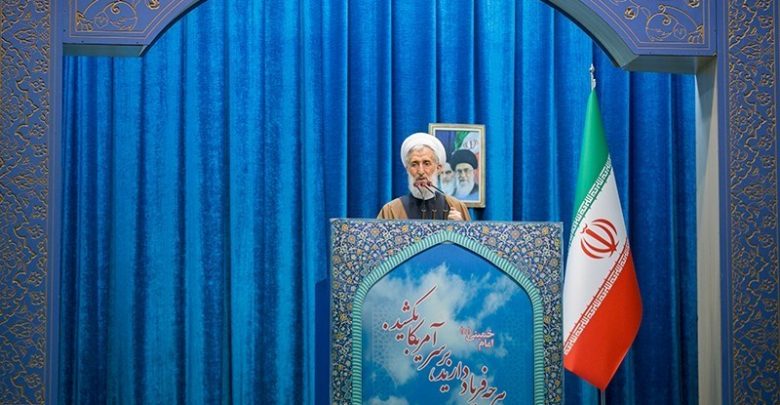 Addressing a congregation of worshippers in Tehran on Friday, Ayatollah Seddiqi pointed to the 1953 coup d'état led by the US and UK intelligence agencies against Iran and said that after the coup, which the Iranian people will never forget, they came under the domination of the Americans.
The overthrow of the national government of Mohammad Mosaddeq proved that trust in the US will lead to humiliation, the cleric noted.
"It is necessary for (the Iranian) officials to learn a lesson from the fate of Mosaddeq who trusted the Americans," he went on to say.
In August 1953, the British and American intelligence agencies initiated a coup by the Iranian military, setting off a series of events, including riots in the streets of the capital, Tehran, which led to the overthrow and arrest of Mosaddeq.
Mosaddeq, who was convicted of treason by a court-martial, served three years in solitary confinement and then died under house arrest in 1967.
His overthrow, which is still given as a reason for Iranians' mistrust of the UK and the US, consolidated the Shah's rule for the following 26 years until the victory of the Islamic Revolution in 1979, led by Imam Khomeini, which toppled the US-backed monarchy.
Experts say the 1953 coup, known as the 28 Mordad coup, was aimed at making sure the Iranian monarchy would safeguard the West's oil interests in the country.